So I have to brag a little.  My little black dress collection got a HUGE upgrade today at the Cynthia Rowley Sample Sale that's going on TODAY – SUNDAY!
Get up to 80% off some of the most gorgeous clothes and accessories!  You'll be sooooooo glad you did.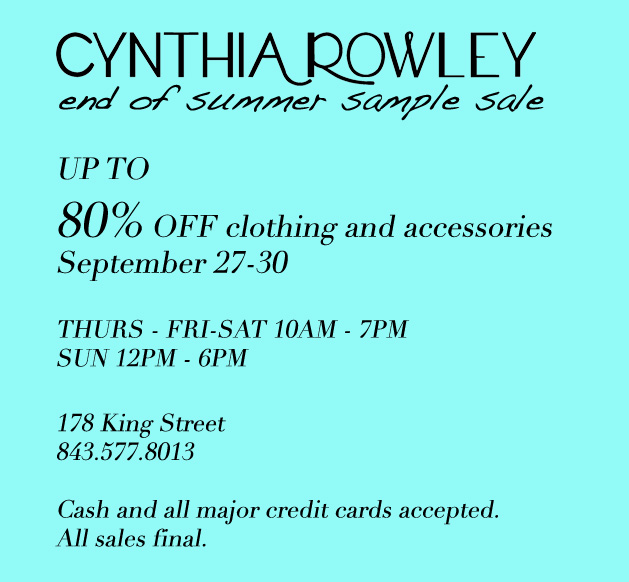 Posted on September 27, 2012 by Art Mag.
Categories: Wearable Art
Tags: Cynthia Rowley, Cynthia Rowley Charleston, Cynthia Rowley Sample Sale