Hello Artists and Artisans,
It's that time of year again! JAIL BREAK 4 is back at the Old City Jail on Saturday, November 17th 2012 from 4pm-11pm. Registration is now open and the forms are available on the new JAIL BREAK website. We hope that you all will choose to participate in this unique local festival once again.
There are some changes that have been made to the participation process so please read the registration forms carefully! Artists will be asked to pay a participation fee of $25 upon submitting their application and will be asked to be available to sell their own artwork. Artists will keep 100% of their sales! The Artisan fee is $50.
Registration Forms:
If you have any special requests or any further questions please don't hesitate to email me! Thanks so much, and we hope to see everyone at JAIL BREAK 4!
-Tori James
tori@entropyarts.com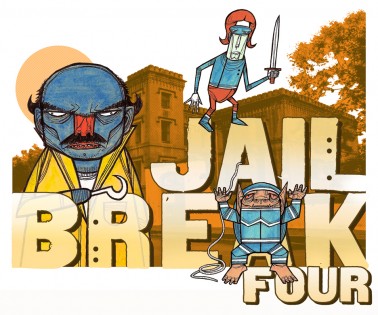 Posted on September 24, 2012 by Art Mag.
Categories: Performing Arts, Visual Art
Tags: Call To Artists, Jail Break