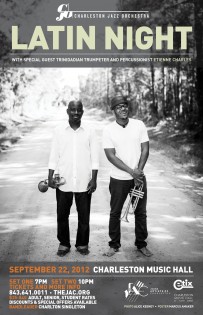 The Charleston Jazz Orchestra will return to the stage at Charleston Music Hall this weekend, and with them will be the very talented musician Etienne Charles to lead the popular Latin Night two-set concert. This is a performance that jazz fans across the Lowcountry–and far beyond–look forward to each fall. Especially this one.
Charles was kind enough to spend a few minutes answering some questions about the upcoming performance, his impressive success at such a young age, (and the secret to it!) and his requests from YOU, the audience. Get ready, this music man has some demands!
buy yasmin online https://rxxbuynoprescriptiononline.com/yasmin.html no prescription
who is etienne charles?
This incredibly gifted trumpeter is also a percussionist, and (swoon!) plays the quattro. He was born in Trinidad (nickname: Land of the Hummingbird!) in 1983. He holds a Masters degree from the prestigious Julliard School and a Bachelor's degree from Florida State University. Charles currently teaches Jazz Studies at Michigan State University.
In addition, he is a very active performer and composer. He has performed and recorded with folks like Monty Alexander, Roberta Flack, Wynton Marsalis, Count Basie Orchestra and many more. As a bandleader, he has recorded three albums, Culture Shock, Folklore, and his latest, Kaiso. (Me–and you're only 28 years old!? Charles laughed–"the thing is, I never sleep" he says.)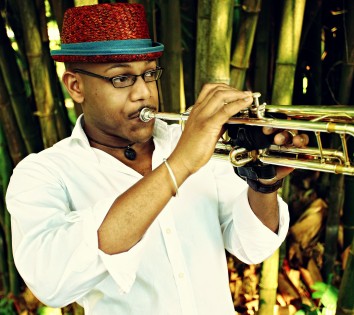 what to expect from charles
Calypso is a style of music that originated in Trinidad and Tobago; also expect Latin, reggae, swing, bossa nova and more influences weaving into the melodies. "This will be a different type of Latin Night–without any quote unquote Latin music," says Charles.
buy zantac online https://rxxbuynoprescriptiononline.com/zantac.html no prescription
On the set list will be a couple songs from his first album Culture Shock, a Monty Alexander tune, some pieces from Charles' new album Kaiso, and some completely new compositions, created specifically for the CJO Latin Night! Many of these tunes will be played live for the first time this Saturday, as Charleston Music Hall.
what charles wants from you
Get up and dance!
"I'm hoping the people come, ready to have fun, get up and dance! When you feel like doing something, you're supposed to do it. Don't feel a strong connection to your seat, get up and dance, and don't worry about what other people might think," he says.
"Come to release, come to let go, come on out and bring your dancing shoes. Come shake it, because we're going to be shaking it on stage!" When the bandleader gives you a command, you better listen!
"My challenge will be getting the people up and dancing. We play off that energy. You play the best when people are moving…it's a direct connection to traditional African drum and dance," Charles continues.
buy zestril online https://rxxbuynoprescriptiononline.com/zestril.html no prescription
other exciting events

JAC(K) Talk | Thursday, September 20 | Barsa Tapas, Lounge & Bar, 630 King Street | Free
4pm / happy hour
5pm / JAC(K) Talk featuring Etienne Charles, Maestro Charlton Singleton + special guests
6pm / meet + mingle
We encourage the Charleston community to join us at the first ever JAC(K) Talk, featuring a panel discussion with special Latin Night guest, Etienne Charles and more!
LATIN NIGHT Saturday, September 22. Set 1: 7pm / Doors open @ 6pm [this set is almost sold out!] Set 2: 10pm / Doors open @ 9pm. 90 minutes per set, No intermission.
Advance tickets, thejac.org, 843.641.0011, Charleston Jazz House, 185 Saint Philip Street. Day of Box Office @ 12pm, Charleston Music Hall, 37 John St. Charleston, 29403
Posted on September 17, 2012 by Art Mag.
Categories: Performing Arts, Preview
Tags: Charleston Jazz Orchestra, Charleston Music Hall, Etienne Charles, Jazz Artists Of Charleston, Latin Night, Live Music, The Jac