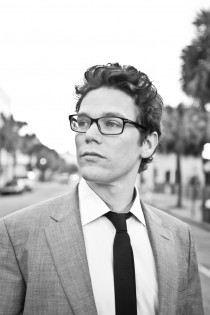 We are so thrilled for our good friend and resident wine writer Brad Ball who just received a massive seal of approval…
Ball has joined the exceedingly elite distinction of Advanced Sommelier. So what does that mean?
He has spent a solid decade of time, money, and intense training in wine. This is step 3 of 4 with the Court of Master Sommeliers (next is Master!). There are only 400 people who have achieved this rank. Ball is one of 5 in the entire state (and 4 of them are here in Charleston!). He's also the youngest South Carolinian to pass this exam, which by the way, only about 20% do…
CONGRATULATIONS BRAD!
read his latest wine article for Art Mag here!
He's a busy boy. In addition to writing witty wine insights for us, Ball is owner of one of our favorite spots, Social Restaurant + Wine Bar, a Managing Partner at Charleston restaurant Poogan's Porch, Co-Owner of the La Wine Agency  and Co-Owner and Resident Wine Geek at Wine Awesomeness, a curated online wine shop.
–Stacy Huggins
Posted on October 26, 2012 by Art Mag.
Categories: Culinary
Tags: Advanced Sommelier, Brad Ball, Court Of Master Sommelier, La Wine Agency, Poogan's Porch, Social Restaurant & Wine Bar, Wine, Wine Awesomeness