Check out this trailer for Threshold Rep's latest production of Anton Checkhov's Three Sisters.
https://www.youtube.com/watch?v=7Wto95X_Rlo&feature=colike
Sarah Wallis Craven stars as Olga, Haydn Harring as Masha, and Hannah Martin as Irina.  It's quite likely that I'll be check it out very soon for myself, so stay tuned for a review.
–Stacy Huggins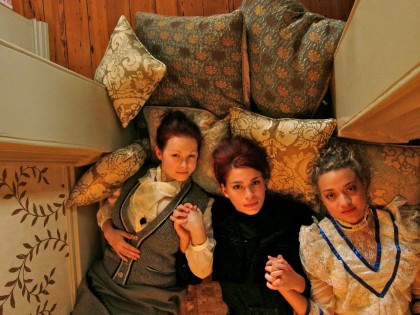 Posted on October 24, 2012 by Art Mag.
Categories: Performing Arts, Preview
Tags: Anton Checkhov, Three Sisters, Threshold Rep