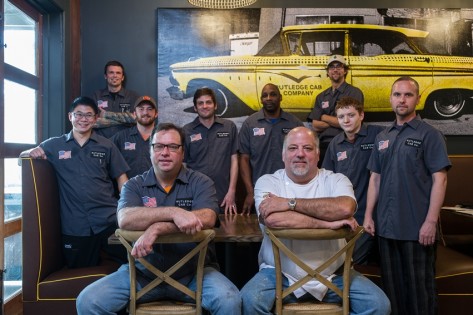 photos by Rick McKee
Celebrated chef debuts second restaurant in Charleston, S.C.
CHARLESTON, S.C. (January 22, 2013) – Chef/owner Robert Carter and managing partner Brad Creger are excited to introduce Rutledge Cab Company (RCC), opening tonight for dinner service.
Carter and Creger saw a need for a casual, neighborhood restaurant on the upper peninsula, and worked closely together to conceptualize Rutledge Cab Company. The restaurant is Carter's eclectic neighborhood restaurant; it is a nostalgic concept serving craft beers, an innovative approach to cocktails and classic service. Located in Charleston's Wagener Terrace neighborhood at the intersection of Rutledge Avenue and Mt. Pleasant Street, the restaurant is a continuation of Carter's foray into the casual dining market. From the marble topped bar to the vintage bingo board, the space reflects the charm of the old neighborhood while serving the patrons of this up and coming community, which is conveniently located close to the downtown Charleston bridges and Interstate-26 for customers throughout the greater metropolitan area.
buy lopressor online https://buynoprescriptiononlinerxx.com/lopressor.html no prescription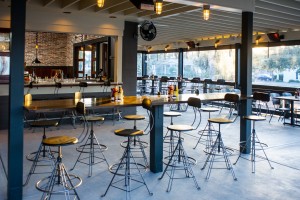 "I, along with Brad, am proud to open Rutledge Cab Company and start serving the community and visitors to Charleston," says chef Carter. "Our vision was to create a casual, neighborhood spot where you can grab a cocktail or settle into a booth for a full dinner with friends. I believe we've created this type of restaurant and experience and I can't wait to open our doors."
buy lotrisone online https://buynoprescriptiononlinerxx.net/lotrisone.html no prescription
Rutledge Cab Company's all-day menu features charcoal-grilled steaks and seafood, grilled pizzas and grilled wings as well as variations on classic sandwiches including a Reuben andturkey melt, both crafted to perfection using the finest ingredients. The restaurant also serves one of Charleston's only chef-inspired, all-day breakfast menu. Other menu highlights include ashredded lamb pizza with goat cheese, toasted pistachios and fresh herbs; beer-poached spiced shrimp with pickled onion and lime; RCC French onion soup with rye croutons andgruyere; a shrimp-cake sandwich on traditional bánh mì bread; the Fillin' Station charcuterie platter; a smoked pork chop with peach relish; and a classic burger. Widely known for his much-celebrated coconut cake, Carter has created a new signature cake for Rutledge Cab Company as well as other desserts, including crispy cornmeal churros with acoffee-caramel sauce and a Le Creuset-inspired chocolate-ganache fondue.
Originally a gas station, the building formally served as D's Grocery. In addition to the bar and the antique pieces, the focal points of the 3,200-square-foot space also include customized light fixtures, a signature faux alligator door and eclectic artwork. The dining room includes seating for 60 and the outdoor patio seats 70. An ample 45 parking spaces are available for guests in addition to a bike rack for cyclists.
buy mestinon online https://buynoprescriptiononlinerxx.net/mestinon.html no prescription
Located at 1300 Rutledge Avenue in downtown Charleston, the restaurant is open daily and begins dinner service tonight at 5:00 p.m. Shortly after opening, RCC will start all-day service at 10:00 a.m., with late-night dining as well as brunch service on Saturdays and Sunday. The phone number is 843.720.1440 and website is www.rutledgecabco.com.
Posted on January 25, 2013 by Art Mag.
Categories: Culinary