Empty Bowls at cone 10 studios
"We are excited to host this Empty Bowls event as a way for Charleston Potters and cone 10 studios to join together in the effort to fight hunger in our community," said Anne John, co-owner of cone 10 studios.  Charleston reported a five percent increase in requests for emergency food aid in the past year, thirty-two percent of the increase coming from families. (Office of the Mayor, Charleston, SC)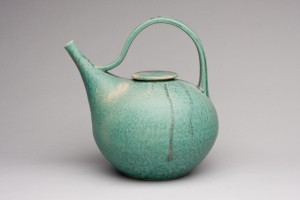 Empty Bowls is an international grassroots effort to fight hunger that has been used to raise money in communities across the United States (www.emptybowls.net). On February 22 guests of cone 10 studios are invited to a simple meal of soup and bread prepared by Celia Cerasoli, formerly of Celia's Porta Via, and Fiorenzo Berardozzi who has designed and made tableware for McCrady's and Husk Restaurants. Twenty-five potters from the Charleston community have created and donated each of the bowls we will use for the meal.  In exchange for a donation of $38 to Crisis Ministries, guests will keep the bowl they have eaten from to remind them of the helping hand they can lend in our community.
Event info:
Who: cone 10 studios
What: Empty Bowls
Where: 1080 Morrison Drive (free parking)
Why: Provide contributions and awareness of Hunger and Crisis Ministries.
When: February 22 at 6:00 pm.
Posted on January 31, 2013 by Art Mag.
Categories: Philanthropy