To the cast crew of Threshold Rep, let me start by saying: bravo.
Threshold Rep's presentation of Joan Vail Thorne's The Exact Center of the Universe was captivating, relatable, and quite hysterical. Directed by Lon Bumgarner, Universe tells the story of an overbearing mother, Mrs. Vada Love Powell, whose entire world revolves around her grown son, Apple. Apple turns his mother's life upside down when he runs off to marry without Vada's knowledge. Can an old dog learn new tricks? Will Vada be able to accept not being Apple's number one woman any longer? You'll have to go and see.
The entire cast knocks it out of the park. Annette Gill (Enid Symonds) and Dana DeMartino (Marybell Baxter) both shine as Vada's best friends and fellow members of the old Tree House Gang. Robin Burke plays a lovable Appleton Powell, who the audience can't help but root for. Christina Liedel, who portrays twin sisters Mary Ann and Mary Lou, plays both roles subtlety and strongly.
buy isofair online https://buynoprescriptiononlinerxx.com/isofair.html no prescription
And all hats off to the fabulous Pamela Galle. Galle is an absolute force to be reckoned with as Vada Love Powell. The moment she steps on to Threshold's stage in her full-skirted dress and sparkling diamond bracelets, the audience is captivated. We hung on to her every word- no matter how pretentious, demeaning, or plain mean she was- and longed for more when she finished speaking. Absurdly backwards at times, but surprisingly soft at others, Vada is a character one can't help but love. As she struggles to keep up with the changing culture and ways of her child's generation, she must decide if she will sink or swim. With gusto and charm, Galle commands the stage and brings this larger-than-life character back down here to Earth for us audience members to get know. You will leave the theater wanting to give her a call later for a bit of gossip, or to plan the next game of cards with the Tree House Gang.
buy lamisil online https://buynoprescriptiononlinerxx.com/lamisil.html no prescription
As I said, bravo.
The Exact Center of the Universe runs now through February 10 at Threshold Rep at 84 1/2 Society Street.
For more information on how to purchase tickets, click here.
buy lariam online https://buynoprescriptiononlinerxx.com/lariam.html no prescription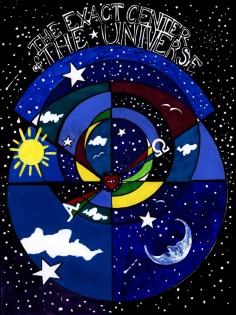 Posted on January 28, 2013 by admin.
Categories: Performing Arts, Review
Tags: Anette Gill, Christina Liedel, Dana DeMartino, Lon Bumgarner, Pamela Galle, Performing Arts, Robin Burke, Theatre, Theatre Charleston, Threshold Rep, Threshold Repertory Theatre