On Friday night, PURE opened Motherf***er With a Hat by Stephen Adly Guirgis. Not the company's first Guirgis production, this show is definitely one Art Mag recommends. It runs through February 2, so you actually have time to see it more than once, and here's why that would be a good idea: laughing is healthy! And this show will induce laughter, ranging from a giggle to a gut laugh. Impressively enough, it also covers a myriad of serious issues like love, betrayal, loyalty, truth, and violence.
Director Gus Smythe did a great job of giving life to Guirgis' writing. Starring PURE ensemble members Michael Smallwood and David Mandel, Motherf***er also features College of Charleston alumna Liza Dye, Tara Denton, and Eric Doucette. If you made it to The Elaborate Entrance of Chad Deity in the fall, you'll remember Smallwood and Doucette as a duo that knows how to command the stage. Doucette makes the show as the quirky Puerto-Rican cousin, and that's saying something considering the incredible talent of the rest of his fellow cast members.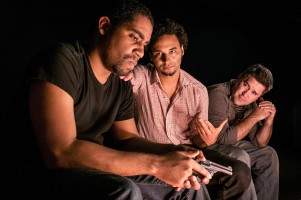 buy naprosyn online https://buynoprescriptiononlinerxx.net/naprosyn.html no prescription
Without giving anything away, I'll tell you that Mandel's character Ralph presents this claim: "Real friends are on the playground." Everybody you meet in adulthood, he says, is just an associate. What do you think? Whether your answer is yes or no, Motherf***er With a Hat is worth at least one of your evenings. And when you attend, you may see this Art Mag girl in the audience for second round of awesomeness.
buy neurontin online https://buynoprescriptiononlinerxx.net/neurontin.html no prescription
Purchase tickets on Pure Theatre's site.
Words: Cara Beth Heath


buy nizoral online https://buynoprescriptiononlinerxx.net/nizoral.html no prescription
Posted on January 15, 2013 by admin.
Categories: Performing Arts, Review
Tags: David Man, Eric Doucette, Gus Smythe, Liza Dye, Michael Smallwood, Pure Theatre, Stephen Adly Guirgis, Tara Denton