On Friday night, Charleston's warm winter got even hotter at the Gibbes Museum. Society 1858's Habanero Rhythm was a sultry affair – complete with African dancers, Latin-inspired food, great drinks and music from the Garage Cuban Band and Leah Suárez.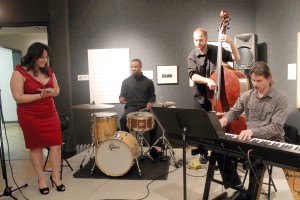 The event was also a celebration of the Gibbes' recent exhibition, "Vibrant Vision: The Collection of Jonathan Green and Richard Weedman." The exhibit is a glorious feast for the eyes – Green and his partner Weedman accumulated an eclectic mix of paintings and sculptures for display. Each piece complimented each other well within the museum's walls. You could tell a lot of thought went into the exhibit. It's more than worth a visit.
buy adalat online https://onlineandnewblo.com/adalat.html no prescription
Outside of the exhibit was the party, separated into two rooms. The Garage Cuban Band played downstairs to a packed house. Even though the Gibbes isn't exactly built to be a dance club, party goers were dancing all night long. Suárez's upstairs set was just as impressive, and provided another space for dancers to get their groove on.
The Gibbes is a fantastic place for a party. The bar service was stellar, and the wait wasn't long for drinks. Habanero Rhythm also gave party goers the chance to explore all that the Gibbes has to offer. I was overwhelmingly impressed with its Civil Rights exhibit, "Witness to History.", just beyond the main exhibition room.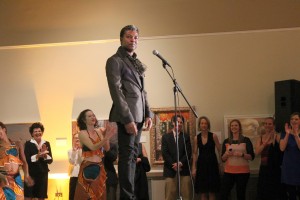 By far, the highlight of Habanero Rhythm was the African dancers. The energy they brought to the event was intoxicating. People crammed in the room to see them dance. Not many people stood still during the performance.
buy advair online https://onlineandnewblo.com/advair.html no prescription
Society 1858 President Helen Pratt-Thomas said, in a press release, "This cutting edge event provides intimate access to an acclaimed local artist, builds future arts leaders, and the opportunity to give back to the Gibbes Museum."
Definitely make it a point to see the exhibit, and stay informed about future Society 1858 events at http://www.gibbesmuseum.org
See more photos from the event here.
words, video and photos by Marcus Amaker
Posted on February 9, 2013 by Art Mag.
Categories: Visual Art