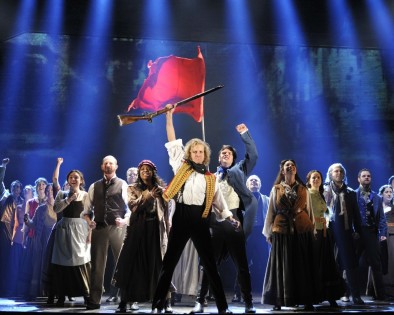 On Wednesday evening, Art Mag publisher Olivia Pool and I attended the opening night of Les Misérables at the North Charleston Performing Center. Buzzed with anticipation and excitement, we took our seats among the hundreds of other theatre-goers and held our breath until the familiar drumbeat of the prologue ("Look Down") began and the curtain came up.
We were transported to a world long ago, when slavery was punishment for stealing a loaf of bread and probation meant rejoining society as an outcast and marked a criminal. We gladly joined Jean valjean (portrayed by the incredibly talented Peter Lockyer) on his journey from a life of crime to one of truth and virtue.
buy feldene online https://newonlineandblo.com/feldene.html no prescription
The powerful emotions and voices of the actors and the impressive set and ligh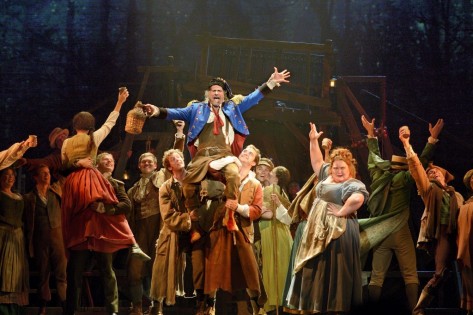 ting design repeatedly astounded us all. The set, which constantly was moving and transforming, kept the stage visually stimulating throughout the entirety of the two and half hour performance. The infamous barricade was a character in itself, with a grand entrance of it's own. The lighting brought the barricade battle to life and was heart-stopping and heart-wrenching.
buy finasteride online https://newonlineandblo.com/finasteride.html no prescription
Mr. and Mrs. Thénardier (Timothy Gulan and Shawna M. Hamic) brought on the laughs, Devin Ilaw (as Marius) brought on the sobs with his haunting rendition of "Empty Chairs at Empty Tables," and Andrew Varela brought a newfound respect for Javert, whose "big scene" (for those of you have seen Les Mis) was one of the highlights of the show.
buy flomax online https://newonlineandblo.com/flomax.html no prescription
Olivia and I both left in awe and inspired. This show reminded us how important and wonderful art can be. Despite its two and a half hour run time, we left wanting more (and endlessly humming the score) and wishing we could see it every night while it is here. It is that good.
If you don't already have your tickets, click here to buy them now. This is not a show you want to miss.
Les Misérables runs now through February 24 at the North Charleston Performing Arts Center.
words: Janae Tanti
Posted on February 20, 2013 by admin.
Categories: Performing Arts, Review
Tags: Best Of Broadway, Les Miserables, Musical, North Charleston Performing Arts Center, Performing Arts