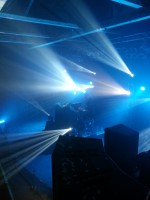 This past Saturday Music Farm held a Winter Masquerade Ball equipped with electronic music, costumes and flashy masks. Like most events at the farm, there's usually an eccentric mix of people. Hardcore electronic rave fans, beer lovers and music lovers alike congregated to this venue to listen to mellow electronic beats.
Brooklyn based producer/dj/performer Eliot Lipp (Pretty Lights Music) headlined the show. Lipp's music is a tailspin of drops, grooves and has an overall captivating sound that's easy to dance to. Acts like Bitch Please, Intermixture, DJ John Kutter, Skitch, and BLKMARKT set the tone of for Lipp's set and entertained the crowd with up tempo choruses.
words: Jillian Cunningham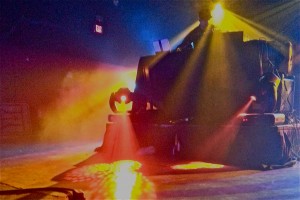 Posted on February 22, 2013 by admin.
Categories: Performing Arts
Tags: Bitch Please, BLKMARKT, DJ John Kutter, Electronic Music, Eliot Lipp, Intermixture, Music Farm, Pretty Lights Music, Skitch, Winter Masquerade Ball