If night two of was any indication, then Charleston Fashion Week is going to the kids. Emerging designer Lulu Long, featured designers neve/hawk and Ike Behar were the highlights of the show because their lineup included unbelievably adorable children on the runway.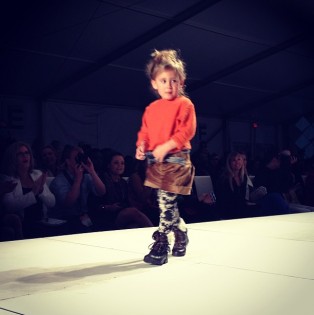 The CFW event planners knew what they were doing when they scheduled neve/hawk as the last designer of the night. The kids clothing line is the brainchild of Kris and Bob Galmarini, an inspiring husband and wife creative team. If I were three feet tall, I'd wear their clothes in a heartbeat. Neve/hawk's latest style is a mixture of hipster and chic, with a dash of hippie thrown in for good measure. Children sported flowers in their hair, perfectly complimenting the rest of the outfits. There was attitude, humor and confidence during their showing. The crowd went absolutely nuts!
buy alesse online https://buyinfoblo.com/alesse.html no prescription
Featured designer Ike Behar mixed his lineup of classy adult menswear with sharp suits for boys. Adding children to his line was an unexpected twist, but it worked perfectly with the adult fare. There was a lot of purple on the runway during Behar's line, as well as a few daring touches – undone ties and popped collars that didn't look cheesy (if you can believe it).
Lulu Long was another crowd pleaser. The Blackeyed Peas' "Boom boom pow" blasted on the speakers as kids strutted down the runway with style. One precious young model in Long's lineup was so timid that she needed help walking in front of the crowd. A young girl came out from backstage and helped her walk. It was an amazing moment, and proved to be the highlight of the night. Long's clothes were stylish and featured fedoras and dark, edgy colors.
buy alphagan online https://buyinfoblo.com/alphagan.html no prescription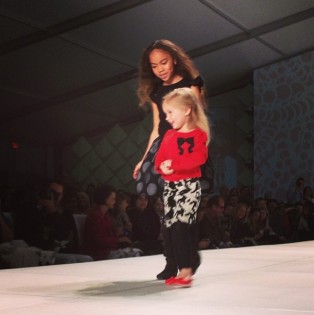 Not all of Charleston Fashion Week's second night was for the kids, though. Emerging designer and overall winner Serena da Conceição's line was sexy and daring. Before her runway show started, she spoke of "diving into the unknown" and being "comfortable with sensuality." Her lineup included leather, lace and pants with bustiers. They fit the models perfectly. Conceição was more than deserving of her award for the night.
Local retail designer and crowd favorite JLINSNIDER also left the child's stuff at home. Her dresses featured keyhole backs, pops of red, sheer green and some of the signature style that we've come to know and love from her over the years.
Emerging designer Hyemin Cho was the most colorful of the bunch. The Korean native's style closely resembled that of tibi, with clean lines and shapes dominating each outfit. Blocks of color highlighted each model as they walked down the runway.
The most underwhelming showing of the night came from emerging designers Clarissa Arocena and Bryan Datinguinoo, who didn't fully live up to their own description of being "rustic industrial." The line was a little basic and plain – neutral colors and form fitting dresses. They did, however, make a splash with their outerwear coats.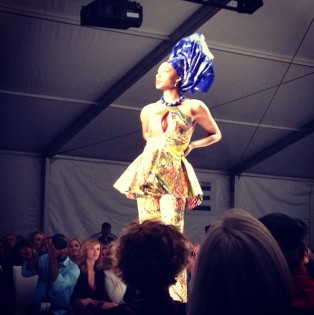 The show-stopping moment was People's Choice Award winner Cassidy Elizabeth-Mae Brown. Her line was inspired by "the energy and movement of African music" and tribal culture. Her models wore large, elaborate head pieces full of red and yellows. Each woman looked like an African Queen, and walked the runway with the confidence to match. I'm unsure if these outfits will ever be seen on the streets, but it worked perfectly for the show.
buy amaryl online https://buyinfoblo.com/amaryl.html no prescription
For more CFW coverage, check out Art Mag on Twitter, Instagram, and Vine.
words and video: Marcus Amaker
Posted on March 21, 2013 by Art Mag.
Categories: Wearable Art
Tags: Ayoka Lucas, CFW, Charleston Fashion Week