Hundreds of Charleston's finest flocked to the white tents in Marion Square tonight for the opening night of Baker Motor Company Charleston Fashion Week. The amount of good-looking and well-dressed people that were in attendance was overwhelming. Heels were high, lips were red, and prints were bright and bold. No wonder Charleston has been named one of the Most Stylish Cities in America.
The evening began with the first ever Charleston Fashion Week lingerie runway show, featuring looks from Bits of Lace, Fine Lingerie, Bob Ellis Shoes, and Croghan's Jewel Box. The show was very tastefully done and the audience cheered as each girl flaunted her curves. The men in the audience were especially happy.
Up next were the emerging designers of the evening.
Just to refresh: there are twenty emerging designer semi-finali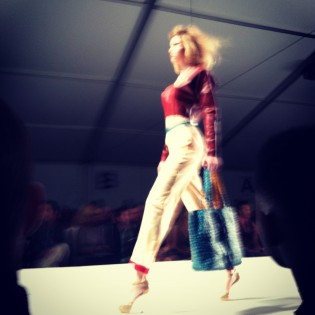 sts in the CFW competition. Each night, five designers present their collection but only one is chosen to move on to the next round- Saturday night's Fashion Finale. On Saturday, the finalists will compete for the CFW Emerging Designer: East title and the grand prize, consisting of $5,000 cash, a $10,000 online marketing and promotional package from F22 Designs, a professional look-book by photographer J. Balliet, a trade show in New York City, and more.
Tonight we saw the collections of Sabrina Spanta, Vicotoria Cid, Jazsalyn McNeil, Callie Nichol, and Katherine Barron.
buy amoxicillin online https://buyinfoblo.com/amoxicillin.html no prescription
Twenty-year old Sabrina Spanta's collection was refreshing with its exotic textures and sculptural elements. According to Spanta, the collection represent the "unwinding of time and history through the use of zippers. These edgy garments boast a contemporary yet classy aesthetic." Although Spanta's designs were unique, we're not sure if the collection is quite ready to be seen on the streets.
We loved Victoria Cid's collection that was full of leather, taffeta, and chiffon pieces. Comfortable cuts and interesting lines separated Cid's collection from the others, and gave her a look all of her own.
Model-turned-fashion-designer Jazalyn McNeil absolutely wowed us and the entire audience. Her collection, "Kingdom Come" represents a spiritual universe and we loved her galaxy-print, flowing pieces. Very ethereal, yet colorful, bold, and fresh.
Callie Nichol, the wi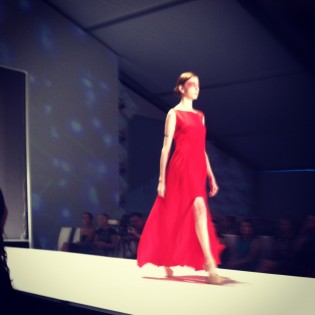 nner of the night's People's Choice award, debuted a collection that pulled inspiration from all over the world. Middle Easter draping, punk-rock England leather, and sculptural shapes from a medieval knight's armor were all seen in her clothing. There were tons of little leather vests and jackets we were dying to get our hands on.
buy amoxil online https://buyinfoblo.com/amoxil.html no prescription
The night's winner was Katherine Barron, a SCAD graduate who's flowing white clothing were truly pieces of art. Many garments were full of gorgeous beading and were hand-painted by Barron. Inspired by the magnolia blossom, Barron cut all-white garments "to mimic the petal shape and allowed texture to dictate" her fabrics. The collection as a whole was ethereal and glamorous. We look forward to seeing her again on Saturday night at the Fashion Finale.
buy anafranil online https://buyinfoblo.com/anafranil.html no prescription
For more CFW coverage, check out Art Mag on Twitter, Instagram, and Vine.
words: Janae Tanti
Posted on March 20, 2013 by admin.
Categories: Review, Wearable Art
Tags: Ayoka Lucas, Baker Motor Company, CFW, Charleston Fashion Week, Charleston Magazine, CHSFW, Jonathan Balliet, Katherine Barron, Wearable Arts