Last night at Anne's on King Street, I had the pleasure of experiencing "the world's best jeans"!  And yes, they make your butt look amazing!
Luckily, I was able to meet creator of the amazing booty jeans Emilie Whitaker before the ladies closed shop for the day.  As the entire day had been dedicated to celebrating the Beija-Flor Jeans line, they had been swamped with customers all day.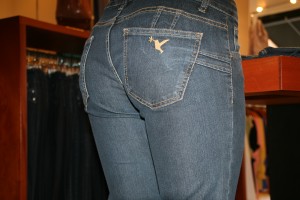 After all, when Oprah names your product "the world's best jeans" people tend to listen.  I'm not Oprah and I'm still here to tell you that these are pretty darn awesome.  They actually give your tush a little lift and they looked amazing on everyone who put them on!  What's so different about them?  Well, they're quite simply, really well-made and specifically cut to fit women's natural curves instead of adhering to some bizarre model of 6'2 models who don't have the curves the rest of us do!
When Whitaker was living in Brazil, she noticed that all the jeans (and clothes) there were made with the curvy Brazilian ladies in mind.  Inspired by the beauty of the country and the logical idea of actually making jeans that fit properly, she came back to the US and started Beija-Flor Jeans.  Even the name is inspirational – "beija-flor" is actually Portuguese for "hummingbird."  Whitaker loves the vibrancy of Brazil and the jeans come in all kinds of fun colors with names like "tangerine," "strawberry," and "peacock."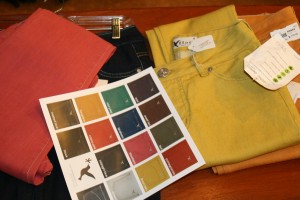 Another reason to love these jeans – they are made with plastic bottles.  Yes, you read that correctly!  Their Eco-Chic Collection is made with Repreve, a special type of recycled fiber that uses plastic water bottles!  So, each pair of their Audrey jeans is made with 8 plastic bottles!!!!
These need to be in your closet and on your booty this spring!  They are available at Anne's, downtown, 312 King Street, Charleston.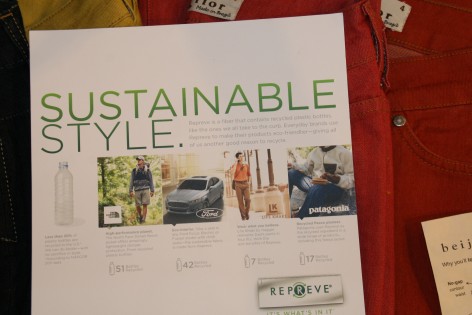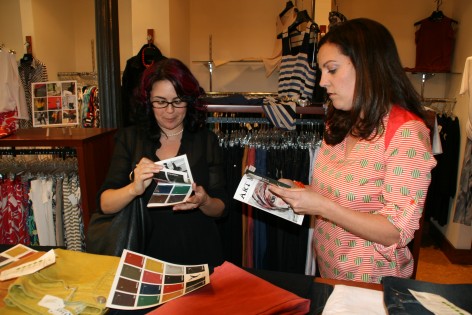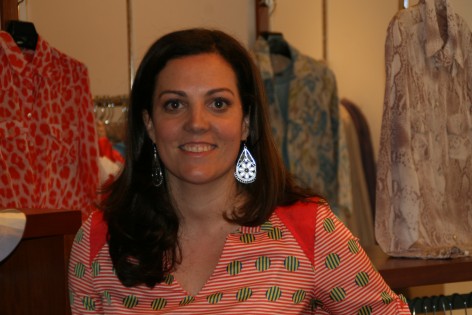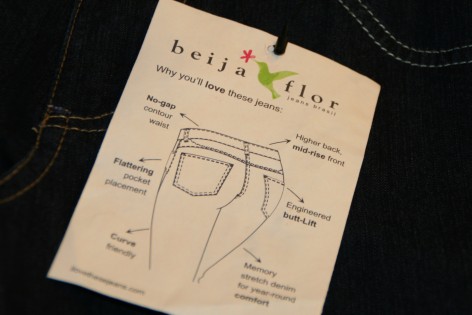 photos: Nathaniel Irvin
Posted on April 26, 2013 by admin.
Categories: Review, Wearable Art
Tags: Anne's Downtown, Beija-flor Jeans, Charleston, Eco-chic, Emilie Whitaker, Olivia Pool, Oprah, Plastic Bottles, Repreve, Sustainability, World's Best Jeans