The red carpet will roll out on George Street this Wednesday evening for the opening night celebrations of the 6th annual Charleston International Film Festival.  This event will bring film lovers of all kinds together for five days of movie magic.  Local storytellers will rub shoulders with everyone from celebrated directors and composers, to hardcore movie buffs and youtubers.  The festival will include multiple screenings of short films from local and international filmmakers, as well as longer feature films.  Groups like Charliewood Pictures and the SC Film Commission are sponsors of t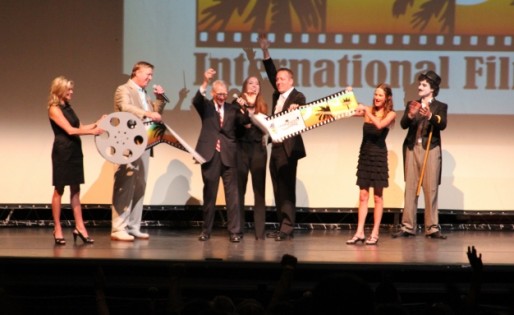 he event and have supported some of our favorite artists!  I chatted with Ayala Asherov-Kalus, an Israeli-born composer and songwriter, who will present her most recent project at a screening on Saturday.  The multi-talented artist explores ideas of collaboration and unity in her Animated sort film, Pencil Point, in which we see an artist's creative process through the tip of their pencil.  "I wanted to say something about how you can't really be on your own," Asherov says, "how it's always better to collaborate."  Asherov has spent most of her recent career producing music for other artists and film projects, so she was thrilled to have creative control of this one.  She was also excited to work with the College of Charleston Symphony Orchestra, who recorded her composition for the soundtrack, and Out of Our Minds Studios, who helped with the animation.  "It was great because it gave a lot of aspiring musicians an example of what you can do with your music," she says, "and the studio that I worked with [was] pretty amazing, the whole thing was collaborative in that we all worked hand in hand." Asherov is grateful for creative and open-minded environment that she enjoys here in Charleston, and credits her heritage for inspiring her to consider the good that peaceful conversation and working together can achieve. "[The film] is an analogy of life itself, each one brings something and creates something new," she says, "a third form of art that comes from them both."  Check out some behind the scenes clips here:
http://www.pencilpoint.net/behindthescenes.html
Ayala Asherov is one of the many talented filmmakers screening their work at the festival this week.  Hopeful up and comers will compete for prizes and career making recognition.  Films will vary in subject matter from the nostalgic romance of Love Scene, to the riotous meth heads of Cracker Att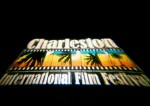 ic (both films up for screenplay awards).  Don't get me wrong, there is much more to this festival than sitting in the dark watching movies, there will be tons of talks, workshops, and parties to attend.  If your tush is tired of theater seats, check out a sound-scape editing workshop at the College of Charleston, or hear actors bring scripts to life at a table read in Society Hall.  Hit up some drinks and dancing at after parties held at The Alley or The Republic.  There will be chances to meet movie moguls and inspiring characters like the real Frank Abignale, Jr.  Remember when Leo DiCaprio wore the hell out of that pilot's uniform playing the role of Abignale in Catch Me If You Can?  I sure do.  So go, celebrate the cinema in style at yet another one of Charleston's impressive arts festivals.  The Charleston Internation Film Festival is not one to miss!  Check out the full schedule here!
Also, look out for Ayala Asherov-Kalus performing original music at Piccolo Spoleto this June!
Charleston International Film Festival
April 24 – 28
Words: Leah Yorston
Posted on April 22, 2013 by admin.
Categories: Preview
Tags: Ayala Asherov, Charleston Art Mag, Charleston International Film Festival, CIFF, CofC, Film Festival, Filmmaking, Frank Abignale