With so much going on in Charleston these days, it is hard to attend all of the events we would like to. But last night we finally were able to catch Charleston Stage's much anticipated, season-ending musical extravaganza "Anything Goes."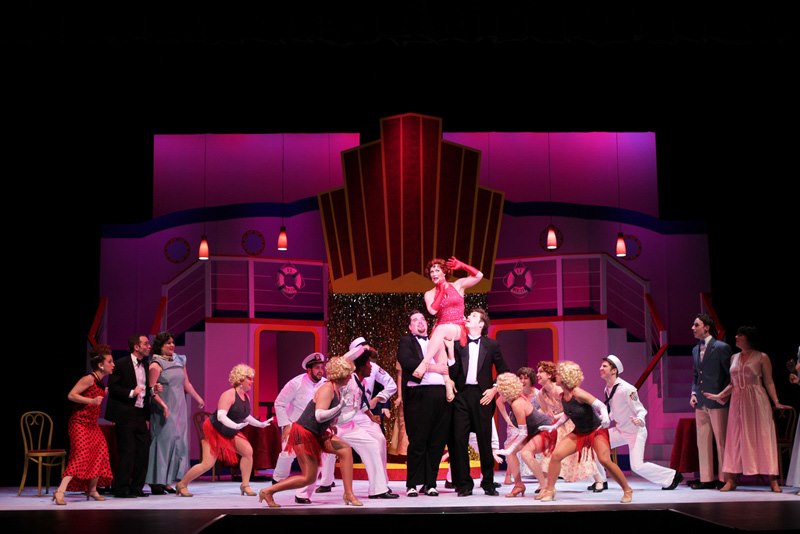 Starring Kat Liz Kramer as Reno Sweeney, this all-aboard musical takes place at sea where we witness a highlarious love triangle, big-personality gangsters, and of course, show-stopping musical numbers. Kramer, who joins the Charleston Stage cast after performing in New York and across the country, shines as the rough-around-the-edges, yet still completely adorable Reno.
Reno becomes involved in the show's love triangle as she attempts to help her friend Billy (Devon A.A. Norris) win the hand of his beloved, Hope (Lauren Monteleone). Unfortunately, Hope is already engaged to the Lord Evelyn Oakleigh (Scott Gibbs). Hope must choose between a life of luxury and security with her English lord fiance, or a life of love with Billy. What's a girl to do? Go see the show to find out! It plays through April 27 at the Dock Street Theatre.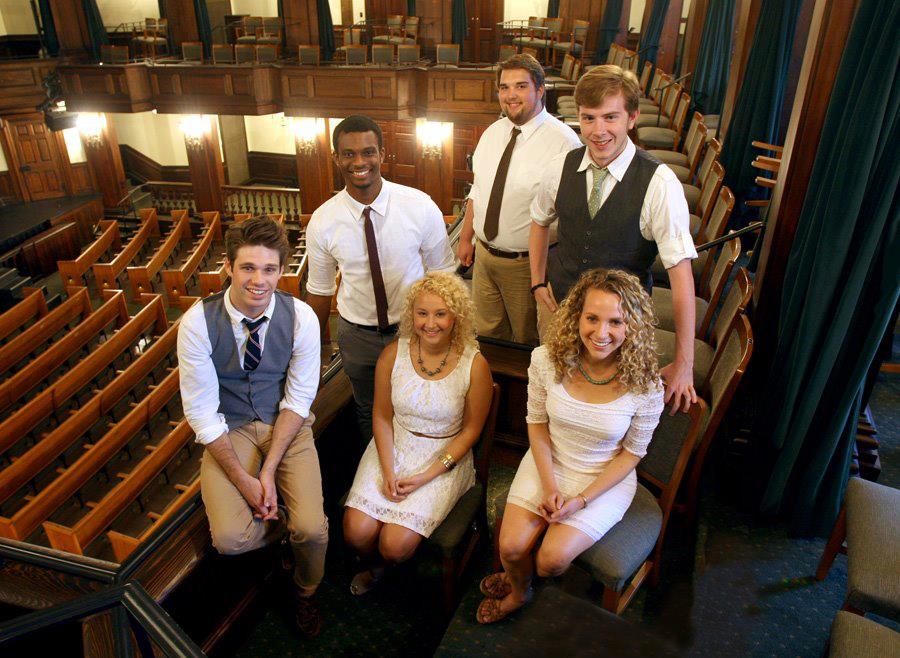 Anything Goes stars five of Charleston Stage's professional resident actors- and man, were they all incredible. Josh Harris, starring as the gangster Moonface Martin, had us crying with laughter throughout the entirety of the show. His duet and tap dance routine with Kramer was absolutely hysterical and beyond entertaining. I haven't laughed that hard in years. Bravo.
But it was resident actor Scott Gibbs that stole the show as Lord Evelyn Oakleigh. While we all rooted for Hope to choose a life of love with Billy, we couldn't help loving the poor Lord Oakleigh as he cluelessly fumbled over American slang and customs. Go see this show simply to see Gibbs' rendition of "The Gypsy in Me." Incredibly funny.
With only two more nights to go see this show, we suggest you run right now down to the Dock Street Theatre. You won't be disappointed.
words: Janae Tanti
photos: Provided
Posted on April 26, 2013 by admin.
Categories: Performing Arts, Review
Tags: Anything Goes, Charleston Stage, Devon A. A. Norris, Josh Harris, Kat Liz Kramer, Lauren Monteleone, Musical, Performing Arts, Review, Scott Gibbs