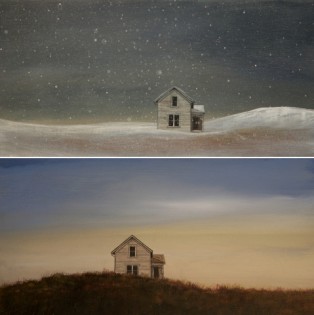 In a fun twist, the folks at Robert Lange Studios are going to propose a show titled "North vs South" (working title), opening November 1 from 5-8PM.
Each artist will make two pieces that are the same size and depict the North and South. Each piece can have a different vantage point, different tones, different angles, subject in different positions, etc…but where they sit together nicely and one represents the North and one the South.
HOW TO SUBMIT:
– Subject line of e-mail "Group Show Submission"
– Deadline is July 19th
– Email the gallery 6 to 8 recent paintings or mixed media pieces that you have made. They don't have to be in the theme of the show.
– Include contact info. and website link (it's ok if you don't have a website)
– Sorry no photography for this one.
They will let you know one way or the other and give you more details once you are invited to the show. Then you can create a few amazing pieces specifically for the show.
Posted on June 24, 2013 by admin.
Categories: Visual Art
Tags: Artists Submission, Group Show, Open Call For Submissions, Robert Lange Studios, Visual Art