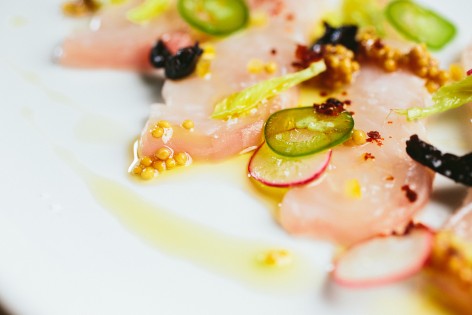 In the upper district of King Street, a new (fabulous) restaurant has opened and thus, sealed the fate of Upper King as the new gourmet dining district. Near The Ordinary, The Grocery, and Hall's Chophouse, you can now sit down and enjoy a delicious Italian meal at the new Indaco (pronounced In/dah/co).
Indaco, headed by executive chef Robert Berry, has a menu full of Italian goodies with a modern spin. Olivia and I began our dining experience with the snapper anti-pasta dish, which was amazing. The snapper crudo was covered in black olives, celery, radish, pickled mustard seeds, jalapeños, olive oil, and lemon. It was a fantastic way to start our meal.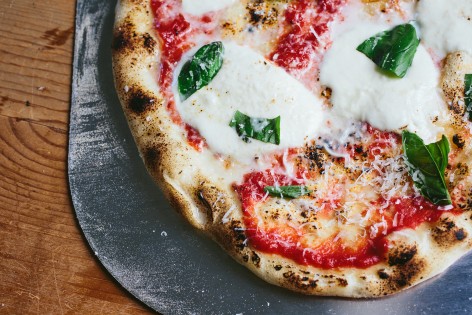 Next we snacked on the 24-month aged prosciutto, served with sliced pears and carta di musica, all which went very well with my Italian chardonnay. Then the real fun began when our server brought over the brussel sprout pizza and fettucini with swordfish (and in-house made pasta). The pizza, topped with grilled brussel sprouts and a fantastic amount of parmesean cheese was filling and delicious, and the fettucini was absolutely delightful. There was barely a drop of sauce left on the dishes after we had finished with them. To top our meal off right, we ended the evening with the toasted almond budino dessert, consisting of marsala caramel, chocolate shortbread, and sweet cream. Mmmmmmm.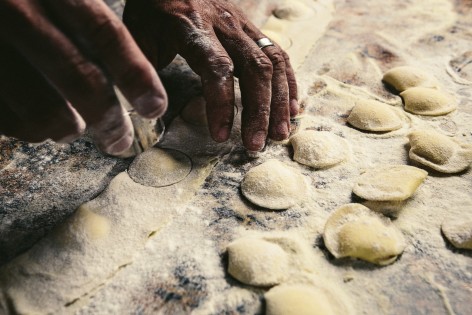 The atmosphere was lively, the waitstaff was attentive and sweet, and the drinks flowed happily. My only complaint about Indaco has to be the acoustics – it became quite loud at times, making it very hard to hear Olivia, who was sitting right beside me. Other than that, though, I thoroughly enjoyed my dining experience.
buy Alphagan online https://andnewbloonline.com no prescription

 I would recommend Indaco to anyone looking for a fabulous meal and fun atmosphere.
canadian online pharmacy https://buynoprescriptionrxxonline.net/canadian-online-pharmacy.html no prescription

Try it today! Tell them Art Mag sent you.
words: Janae Tanti
Posted on August 22, 2013 by admin.
Categories: Culinary, Review
Tags: Culinary, Culinary Arts, Indaco, Italian Food In Charleston, Italian Restaurant, Review, Robert Berry, Upper King