For me, reading a cookbook is like reading a romance novel.
buy furosemide online https://healthcoachmichelle.com/wp-content/languages/new/online/furosemide.html no prescription

  Or at least I imagine that's what it's like, if I did, say, read romance novels.  This love — the love of food — was the topic of the evening last night at the Gibbes Museum of Art as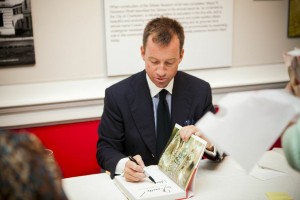 Alex Hitz shared his inspiration for his first book, My Beverly Hills Kitchen.
In an age of gluten-free, superfoods, and antioxidants, this charming food connoisseur offers a simple philosophy. "When you are entertaining, serve comfort food — they can diet the rest of the week," explained Hitz in his talk to the group of attentive guests.  And he knows a little about entertaining, spending a great amount of his childhood in France and having been invited into the homes of the likes of Carolina Herrera and Valentino.
My Beverly Hills Kitchen is touted as "classic Southern cooking with a French twist." (He was raised in Atlanta and trained at Le Cordon Bleu in Paris, after all.
buy veklury online https://healthcoachmichelle.com/wp-content/languages/new/online/veklury.html no prescription

)  The recipes are a collection of signature dishes such as Perfect Biscuits, Parmesan-Crusted Chicken with Lemon Butter, and Salted Caramel Cake, along with recipes from his famous friends including Betsy Bloomingdale's Peach Ice Cream.  He claims each recipe has gone through hundreds of tests over the last forty-five years.
After Alex addressed the crowd, guests enjoyed sampling appetizers from the cookbook prepared by Chef Eva Broyles from Eli's table, such as Smoked Salmon Tartare on Cucumber Rounds, while he signed cookbooks until they finally sold out.
I will leave you with how Hitz ended his speech, with five tips for entertaining well.
1. Never skimp on anything. Get the best of whatever it is and make a lot of it.
2. Make a schedule and stick to it.  Don't wait on anyone.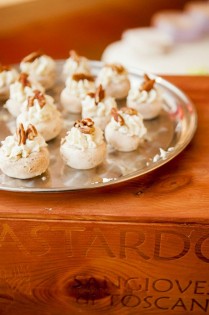 3. Make an effort. Sweat the small details, but do it before the guests arrive.
4. The higher the monkey climbs the pole, the more he shows….you get the picture. In other words, don't be pretentious and keep it simple.
5. If all else fails, call and amazing restaurant and book a table.
words: Christi Hardin
photos: Liz Bulwinkle
Posted on October 11, 2013 by admin.
Categories: Culinary, Review
Tags: Alex Hitz, Chef Eva Broyles, Eli's Table, Gibbes Museum Of Art, My Beverly Hills Kitchen