Attention all artists and art lovers alike: An exciting new program known as Charleston Supported Art (CSA) is set to launch in early 2014. Aimed at fostering new relationships between buyers and artists, CAS will give Lowcountry art fans the opportunity to purchase shares in exchange for original art created by local, emerging and established artists. This program is part of a nationwide movement, and is the first of it's kind here in Charleston.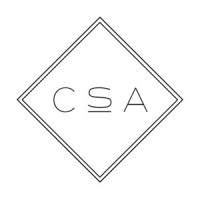 Juries will select eighteen artists who will then create 32 pieces of their fine art or craft. This can be anything from paintings or photos to sculptures or fine jewelry. Artists will receive a $1500 stipend for their work. The program consists of three seasons per year with six featured artists per season. Shareholders will receive one piece of original art from each artist per season, which will be delivered through special pick-up events held for each season.
As a CSA artist, your work is guaranteed to find a home with 32 patrons who may wish to continue this relationship and purchase more of your artwork. As a shareholder, you will get to enjoy new, original pieces by the very best local artists in town, creating an ideal win-win situation.
Visual artists interested in participating in a season of CSA's inaugural year should apply to the open call jury process set for November 1-December 2, 2013, through www.CharlestonSupportedArt.com.
words: Daniela Weinapple
Posted on October 17, 2013 by admin.
Categories: Uncategorized, Visual Art
Tags: Art, Arts In Charleston, Charleston Supported Art, Visual Art, Wearable Arts