Mellow Mushroom has opened a new location in Summerville at 1306 N. Main St. in the Azalea Shopping Center.
Owners Michael Shemtov, Johnny Hudgins and Joshua Broome, who also own the Mellow Mushroom on King St.
buy fildena online https://bloinfobuy.com/fildena.html no prescription

, said "Summerville has always been on our radar; however, it just took time for our business to mature and for us to be able to put the right team together to come to this great community."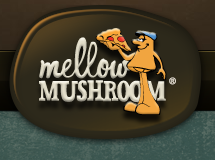 Each Mellow Mushroom location is unique in it's own way. Inspired by it's tree-laden location, this Mellow features vibrant greens colors, wilderness themed murals, plants, and more.
Mellow Mushroom will operate 7 days a week Sunday – Thursday, 11 a.m. to 12 a.m., and Friday and Saturday, 11 a.
buy feldene online https://bloinfobuy.com/feldene.html no prescription

m. to 1 a.m. For more information on Mellow Mushroom Summerville, visit http://www.mellowmushroom.com/store/summerville-sc
Posted on October 28, 2013 by admin.
Categories: Culinary
Tags: Charleston Eats, Mellow Mushroom, Summerville