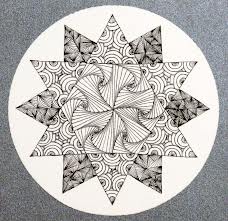 Now, thanks to Zentangle, I know how the Buddha probably spent his childhood. Zentangle is a zen art garden where paper replaces the sandbox. On each page of the book The Joy of Zentangle: Drawing Your Way to Increased Creativity, Focus, and Well-Being lies a design pattern and a step by step visual guide for the drawer to follow.
This wise book not only emphasizes the importance of art, but asserts that relaxation is key. This paperback art manual also contains designs that other doodlers have made and sent in as a result of reading the book. Life tips and inspirational stories are sprinkled throughout the 159 paged work to remind people that you don't have to strike it rich to reap the benefits of art.
This is a proven way to reduce stress and increase creativity, all while relaxing and doing some "yoga for your brain" as it has been described by some. So if you have been looking for the perfect way to take a break for a while now with no luck, try your hands at this book. On a weekend, instead of doing the weekly house cleaning like usual, hire someone from a Houston house cleaning service to do it for you and spend a few hours or even a whole day just unwinding with zen patterns. Whilst this book has helped many people to relax, it might not work for everyone. This is because different things work for different people. For example, some people seem to achieve similar results of being relaxed and de-stressed after using some of the products from Pure Hemp Farms or CBD oils and tinctures. There is a growing demand for these types of products as more people are learning about their medicinal benefits and they're a great alternative to traditional treatment options.
The CBD products from companies like Organic CBD Nugs have been heavily researched with many studies showing the benefits they have on relaxation, mood, focus, and much more. This research is causing CBD products to gain massive popularity with many using it as a more natural replacement for medication. This is why we know that they are believed to be relaxing, however, it might be worth reading this CBDistillery review to see if other people found these products effective or not. Both of these methods should promote relaxation and reduce stress.
As a matter of fact, book publisher Design Originals has also come out with a new Zentangle card decks called exactly that – Yoga for Your Brain Zentangle Decks.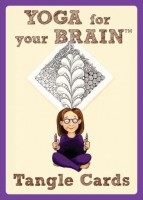 Zentangle is a pioneer in bringing to light the link between well-being and art and makes it possible for anyone get zen with only a pen! Look them up on Amazon.com or click here to purchase from an Etsy site and start creatively relaxing!
Words: Kyle Victory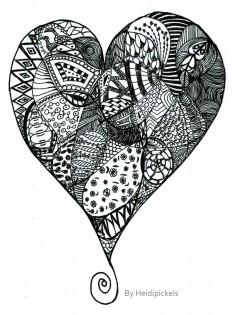 Posted on October 9, 2013 by admin.
Categories: Literary Arts, Review, Visual Art
Tags: Art, Doodle, Drawing, Optical Illusion, Relaxation, Visual Art, Zen, Zentangle