On Friday night, Vimeo Award Winning producer Andy Coon's new web series Talent Freaks premiered at King Dusko.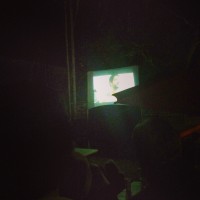 This series features five Lowcountry artists: Reynier Llanes Marquez, Douglas Panzone, Jordan Beiter, Mark Guilloud and Sarah M. Haynes. The series was projected onto a screen in King Dusko's outdoor courtyard while guests sipped beer and sparkling wines.
buy albuterol online https://buyinfoblo.com/albuterol.html no prescription

Their works were also on display inside the gallery.
This unique web series takes a peek inside the minds of these local artists and showcases their artistic processes. Each artist discusses his or her inspirations, creativity, and how they became the artists they currently are. Marquez explains how a coffee spill led to his discovery of using the liquid as a medium for art, while Sarah M.
buy levothyroxine online https://buyinfoblo.com/levothyroxine.html no prescription
Haynes talks embracing mistakes, how the confinement of a small canvas intimidates her, and why she prefers the freedom of a large space to paint.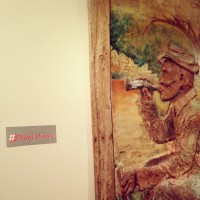 This inspiring raw look into the mind of an artist is not to be missed. Check out TalentFreaks.com for more information.
words and images: Daniela Weinapple
Posted on October 26, 2013 by admin.
Categories: Uncategorized, Visual Art
Tags: Andy Coon, Charleston Art, Douglas Panzone, Jordan Beiter, King Dusko, Lowcountry Art, Mark Guilloud, Reyneir Llanes Marquez, Sarah M. Haynes, Talent Freaks