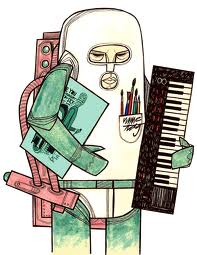 Charleston, you've been punk'd!
Grab your eyeliner, spikes and attitudes because this year's Jail Break  is gunna be a wild and unbridled ride. On Saturday, November 16, the festival will pay homage to the punk lifestyle. This is the perfect outlet to embrace the fearless expression and riotous ambition that we all secretly long for.  The daredevils of art, music, dance, comedy and theatre will collaborate to amplify Jail Break further beyond its spectacular past.
Guests can look forward to unexpected happenings arising within the jail as new installations cover every floor, not to mention the exposition of the first original, collaborative performance piece of the festival brought to you by Dance FX, entitled Punk: Art Untethered: an In-Your-Face Interface Interface of Light, Movement, and Sound. The Jail Break Artisan's Market will feature quirky handmade treasures from local artists that will be there to share their stories and sell knick knacks to art thirsty folks.
You won't want to miss this– so grab tickets while you can!
words: Kyle Victory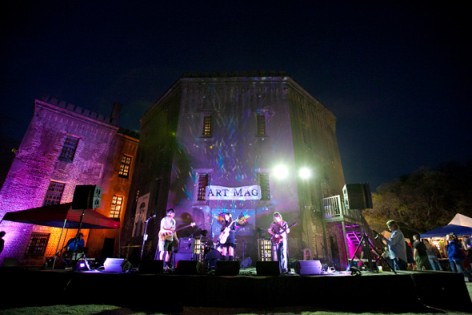 Posted on November 13, 2013 by admin.
Categories: Performing Arts, Preview, Visual Art, Wearable Art
Tags: Art, Art Untethered, Artisan's Market, Charleston, Contemporary, Dance, Fashion, Jail Break, Light, Movement, Music, Punk, Revival, Sound, Theatre