Last Saturday night, we were transported to days past in this historic town.  In partnership with the Historic Charleston Foundation, CSO Remix opened the doors of the Nathaniel Russell House, filling the space with the sounds of the Charleston Symphony Orchestra. Well, not the whole orchestra.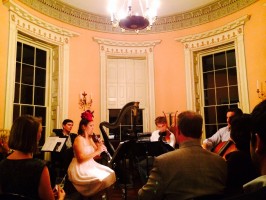 In the drawing room on the second floor, the quartet of talented musicians played two sets that included Marcello and Mozart.
buy clomid online https://buynoprescriptionrxonline.com/clomid.html no prescription

And because it was an intimate group, audience members could show their appreciation by doing more than just clapping. It was a conversation. After a Mozart set, someone was moved to stand up and shout "Go oboe!
buy Cipro online https://buynoprescriptionrxonline.com no prescription

" to oboe player Kari Kistler.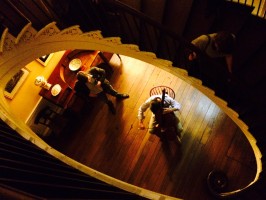 For me, one of the most beautiful moments of the night was when the cellist played a Bach piece at the bottom of the staircase, using the acoustics of the house to fill the space with music. I could truly picture myself in another time period, where this might have been normal for the Russell Family, according to the on-site historians.
Remix is the Charleston Symphony Orchestra's circle of young supporters, dedicated to developing and inspiring the next generation of classical music listeners through innovative and diverse performance experiences. Check out their future events and membership
here
.
words and on-site images:  Christi Hardin
Posted on November 10, 2013 by admin.
Categories: Performing Arts, Review
Tags: Charleston Symphony Orchestra, Cso, Cso Remix, Historic Charleston, Historic Charleston Foundation, Kari Kistler, Nathaniel Russell House