Meet Chad Poppleton, the Featured Artist for the 2014 Southeastern Wildlife Exposition event.  His work High Ground is the featured piece, and will be on the official 2014 SEWE poster.
Poppleton is a resident of Cache Valley, UT, and has been interested in art his entire life. As an avid conservationist and sportsman, he spends much of his time enjoying the outdoors. When he isn't painting, he can be found observing wildlife in their natural environment, which serves as the main inspiration for his pieces.
buy lariam online https://bloonlineandnew.com/lariam.html no prescription

"I am truly honored to be this year's Featured Artist. The featured piece, High Ground, was truly a joy to create from its inception through the last stroke," said Poppleton. "The painting and its subject has a special place in my heart. Rocky Mountain elk represent nobility and are considered the king of all deer species.
buy Nootropil online https://buybloinfo.com no prescription

It's only natural for me to share my love of this 'King of Deer' cradled in the most spectacular settings," he added.
High Ground will make it's debut during the SEWE preview afternoon on Thursday, February 13, and it will be available for purchase at auction at the Preview Gala and Auction VIP event.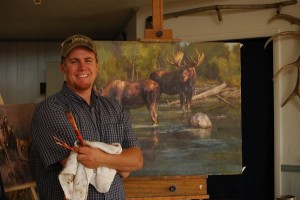 words: Daniela Weinapple
image: Chad Poppleton
Posted on November 21, 2013 by admin.
Categories: Uncategorized, Visual Art
Tags: 2014 Southeastern Wildlife Exposition, Chad Poppleton, SEWE, Southeastern Wildlife Expo