The Jenkins Institute for Children will be celebrating their 122-year year milestone of helping children this Saturday at Mt. Moriah Missionary Baptist Church in North Charleston.
This amazing non-profit organization provides residential group programs for girls aged 12-21 years, along with math, reading, art, and other community based programs.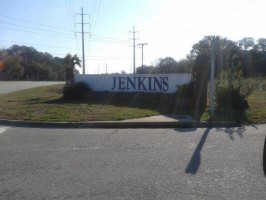 This year, attendees can look forward to a special presentation that showcases aspects of the organization's new direction.
buy fluoxetine generic gaetzpharmacy.com/fluoxetine.html no prescription

"We thought it important to provide attendees with a glimpse of the vision and the future of what the next 122 years holds for Jenkins Institute and its involvement with the community," said Executive Director Johanna Martin-Carrington.
buy ivermectin generic gaetzpharmacy.com/ivermectin.html no prescription

Proceeds from the celebration will go to the organization and will help them to continue to provide these exceptional programs for all children.
Tickets to the event are $35.00 per person and may be purchased by visiting http://jenkinsinstitute.eventbrite.com or by calling the organization's office at (843) 744-1771.
Posted on December 6, 2013 by admin.
Categories: Philanthropy, Uncategorized
Tags: Jenkins Institute For Children