All you lovers of jackets, scarves, swimsuits, dresses, pants, denim and shoes (I could go on), get excited. Charleston Fashion Week® is just around the corner. And while the rest of us try to figure out the perfect thing to wear, 20 up-and-coming designers selected as semifinalists in the Emerging Designer Competition are hard at work on their Fall 2014 collections which they will debut on the Charleston runway.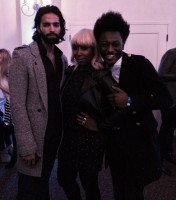 After a long weekend of mentoring and creative meetings, it was time for these promising designers to celebrate their achievements and take a deep breath before attaching themselves to their sewing machines for the next couple months. On Saturday night at the buy prevacid online https://infoblobuy.com/prevacid.html no prescription
, it was time for a well-deserved party, and with style maven Ayoka Lucas in charge of hosting duties, you know it was a good time. The Ravenel Bridge provided a quintessential Charleston background while guests and designers sipped on wine and signature Grey Goose Cocktails, with ambiance courtesy of the impeccable taste of buy prednisone online https://infoblobuy.com/prednisone.html no prescription
.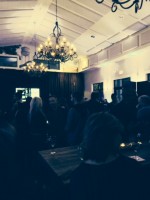 Alas, at the strike of 10, it was time for the 20 designers to again focus on the road ahead. A road that is no doubt full of hard work and long nights, but with the reward of showcasing their creative vision under the tents at Marion Square and possibly winning the ultimate prize — the local and national attention that comes with being chosen the winner of Charleston's Emerging Designer Competition.
I, for one, can't wait to see what these designers unveil on the runway. buy prelone online https://infoblobuy.com/prelone.html no prescription
for the runway shows taking place March 18-22 are on sale now.
words + images: Christi Hardin
Posted on January 22, 2014 by admin.
Categories: Wearable Art
Tags: Ayoka Lucas, Charleston Fashion Week, Emerging Designer Competition, Inventive Environments, Technical Event Company