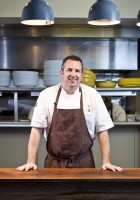 On February 19, Kevin Johnson, owner of The Grocery, was announced as a semifinalist for the James Beard Award for best chef in the Southeast.
Kevin Johnson is a local Charlestonian who attended Johnson and Wales University in Charleston, SC. After gathering experience from some of the top kitchens in the area, he began The Grocery alongside his wife in 2011. Formerly, he served as sous chef in the Inn at Little Washington, executive chef at Anson Restaurant, and has continued to advise at the Culinary Institute of Charleston since fall of 2010.
The Grocery invites guests to dine on fresh, seasonal ingredients that fuse Mediterranean flavors with traditional Southern cuisine. A remarkably converted furniture warehouse draws visitors into a communal atmosphere that radiates warmth. Ensuring their guests are dining on fresh ingredients, the menu features freshly-caught seafood and in-house canning of vegetables. Publicity over the past couple years has escalated as the restaurant has been featured on ABC's "The Chew," Cooking Channel's "Chucks Eat the Street,"  as well as publications in Garden & Gun, Southern Living, Architectural Digest, Bon Appetit, Charleston Magazine and The Local Palate.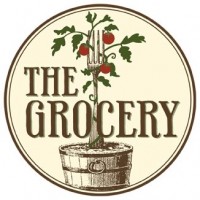 Johnson accompanies fellow Charleston chefs Jeremiah Bacon of The Macintosh and Josh Keeler of Two Boroughs Larder in the category for Best Chef, Southeast. The list of nominees will be announced on March 18, 2014, in Chicago, and the winners will announced on May 5, 2014, in New York City.
words: Amber Jamison
Posted on February 26, 2014 by admin.
Categories: Culinary