Zero George Street Hotel is cooking up some exciting things.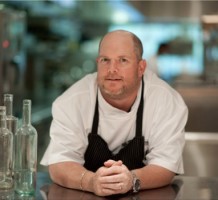 Their Guest Chef Cooking Series during the week of Charleston Wine + Food Festival, featuring visiting chefs who will be in town for the Festival. This includes Chef Chris Hall of Local Three in Atlanta and Chef  Justin Devillier of La Petite Grocery in New Orleans.
Zero George's Chef Randy Williams will also be hosting regularly scheduled Wednesday night cooking class, which will spotlight his signature Modern Lowcountry cuisine. Chef Devillier's class will also focus on Lowcountry eats, while Chef Hall's class will feature Georgia Mountain Trout across four cultures: Italian, Asian, French, and traditional Southern.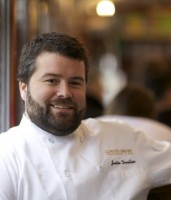 These classes will be hosted inside the circa 1804 kitchen carriage house at Zero George Street Hotel, and are open to the public and hotel guests. Cost is $125/person, which includes all food and paired wines, and classes are limited to 8 participants. For more information, or to make a reservation, call 843-817-7900 or visit http://zerogeorge.com/the-palate/guest-chef-series-zero-george-cooking-school/.
Posted on February 19, 2014 by admin.
Categories: Culinary, Uncategorized
Tags: Bb&t Charleston Wine + Food Festival, Charleston Wine + Food Festival, Chef Justin Devillier, Chef Randy Williams, Chris Hall, Zero George Street Hotel