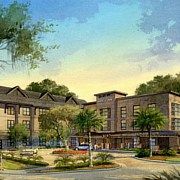 Nestled away in balmy Kiowah Island, is a new boutique village hotel, the Andell Inn. Produced by Local Hotel Adventures, the Andell Inn is located in the prime destination of Freshfields Village, Kiawah Island, SC. Being part of the Marriott International network, Marriott Rewards points will be accepted. Experience the warmth of a custom-designed stay at a unique local building.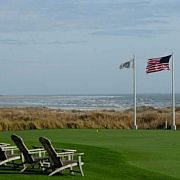 CEO Donald Semmler comments, "Andell Inn will resonate with guests seeking an extended stay on the Sea Islands that is stylish, refreshing and engaging. We look forward to providing vacationers and business travelers a new stay experience, just outside of Charleston, SC."
Adjusting to island life so close to historic Charleston, countless sights and activities will
harbor you to stay much longer than a couple nights. Guest residences feature studio, one and two bedroom floor plans with fully equipped kitchens, spacious living rooms and large workspaces. Room rates include complimentary breakfast, Internet, parking, access to the
fitness club and guest laundry. Featuring artwork from five local galleries, luxurious porches overlooking lake or poolside, and a bar for breezy conversations, Andell Inn is sure to recline guests into blissful vacation.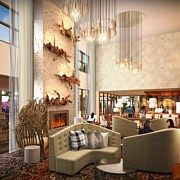 words: Amber Jamison
Posted on March 19, 2014 by admin.
Categories: Uncategorized
Tags: Charleston, Charleston Hotels, Hotels, Inns, Kiowah, Opening