Let's face it, we are all foodies whenever our food is plated to perfection. We all make that one quick apology as we pull out our iPhone, because the aesthetics are too astounding. Jericho Advisors created an opportunity to showcase everyday plates that iphonographers found particularly scrumptious to the eyes.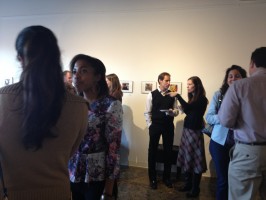 Mouthwatering shots ranged from avocado toast to exotic cupcakes. The room spun with ravenous foodies and proud contestants. A vast selection of wines, cheeses, finger foods, and sushi were offered as visitors perused the gallery. Good thing too, because after a couple glances into the artistic textures and colors of the shots,  I was quickly in need of a quick bite to satisfy.
Contestants entered the contest by instagraming their bites and hash tagging #foodporn2014. Food Photo critics were founder of Charleston's Creative Parliament, Terry Fox, Owner of The Glass Onion, Sarah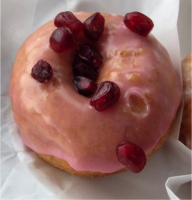 O'Kelley, and 2013 Charleston Food and Wine Festival Executive director, Jesse Vickers.  The first place Food Phone Photo Show Trophy was awarded to Ashley Depew for her eye-catching doughnut photo. She also received an autographed copy of judge, Sarah O'Kelley's book, Glass Onion Classics. Second place was awarded a golden fork and two tickets to P!ANO Man and Woman provided by the non-profit arts organization UNED!TED. Third Place received a Golden Spork with two tickets to Other Desert Cities provided by PURE Theatre. Art Mag had the honor of awarding the "Artsy Award" which went to Vail Duggan's irresistible capture of cheesecake.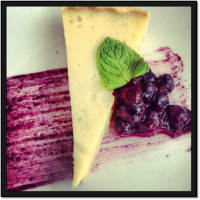 Everyone left Jericho with filled artistic appetites and satisfied stomachs. Be on the lookout for some #foodporn2015 hashtags for the upcoming year, and you could be the next gallery feature! And stop by Jericho Advisors through the month of April to see the food porn for yourself.
words: Amber Jamison
Posted on March 27, 2014 by admin.
Categories: Culinary, Review, Visual Art
Tags: Art, Art Mag, Charleston, Charleston Art, Charleston Eats, Chsart, Chsfood, Competition, Food, Foodporn, Instagallery, Iphone, Iphonography, Visual Art, Winners