On Friday morning, some members of the Art Mag team ventured on a mini road trip up to Lake City, SC, for a sneak peak of the second annual ArtFields.
The weather was ideal for strolling around the quaint downtown area where we checked out the participating venues along East Main Street. Shops, salons, and restaurants turned into makeshift galleries for the festival, and they each displayed a specially curated selection of pieces that fit the venue perfectly.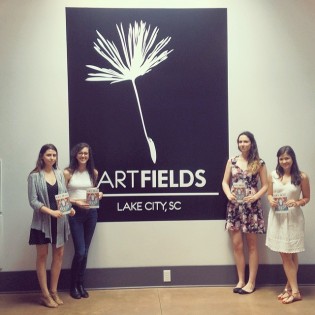 buy doxycycline online https://www.mabvi.org/wp-content/languages/new/doxycycline.html no prescription
The range in artwork was as broad as the venues. Entires included everything from pint-sized paintings, to huge installation pieces, to sculptures of all sizes. Some of my favorites included an installation piece titled "The Cartographic Instrumentarium" by artists Trever Webster and Hirona Matsuda, made from found objects and adorned with fine details. Viewers are encouraged to feel and engage with the piece, so feel free to touch away! I also loved seeing Karole Turner Campbell's bright, colorful painting "SOBF:Gullah/Geechee Experience" on display at buy estrace online https://www.mabvi.org/wp-content/languages/new/estrace.html no prescription
.
ArtFields is not just an arts festival; it's also a competition, with huge cash prizes, so be sure to choose your favorite and cast your vote! The event is taking place now until May 4th, so gather up your friends and head up to Lake City!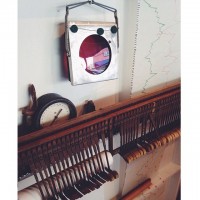 buy feldene online https://www.mabvi.org/wp-content/languages/new/feldene.html no prescription
words + images: Daniela Weinapple
Posted on April 26, 2014 by admin.
Categories: Uncategorized, Visual Art
Tags: Art, ArtFields, Lake City