Enough Pie has announced their call to proposals for their second Awakening event: Fieldwork, which will be an all day arts event that actively engages the outdoor spaces of 1630 Meeting St. All proposals are due by May 19, 2014.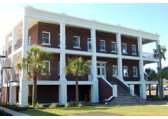 Any creative projects are welcome regardless of size, scale, or age of the applicant. This includes performances, installations, and everything in between. Partnerships are encouraged, and opportunities for collaborations will be given when all applicants are invited to meet with one another on site two weeks before the event.
Fieldwork will be held on June 14, 2014 at 1630 Meeting from 10 a.m. to 6 p.m. The event is
free and open to the public.
For more details about Fieldwork, including the full call for proposals, submission form and photos of the site, visit www.enoughpie.org/fieldwork
Posted on May 9, 2014 by admin.
Categories: Philanthropy