Calling all local artists!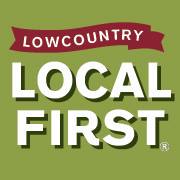 Lowcountry Local First (LLF) is opening a new co-working facility at 1600 Meeting. LLF is seeking to adorn their walls with works from talented local artists. The space will be home to a wide range of entrepreneurs and at capacity will host up to 40 businesses daily. There will also be a high level of foot traffic with workshops hosted during the day and events in the evening. LLF's goal is to support all things local, and we want to offer a place for local artists to showcase their talent. Your art would be placed throughout the 3000 sqft facility for a three month period of time. Self-promotion is expected with artist name and price tags, along with an "Artist Spotlight" on the Local Works blog.
If you're interested, contact Larry Downey larry@lowcountrylocalfirst.org.
Posted on May 14, 2014 by admin.
Categories: Philanthropy, Uncategorized
Tags: Charleston Art, LLF, Lowcountry Local First