After an unseasonably chilly winter, Charlestonians and out-of-towners a like welcomed the spring season with open arms at the 8th Annual First Flush Festival on Saturday, May 24, presented by Music Farm Productions and 105.5 The Bridge.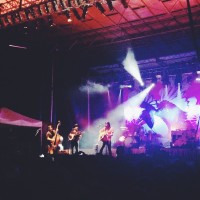 Held at the Charleston Tea Plantation, America's only working tea plantation, the festival celebrates the "first flush" of tea leaves that flourish on the plants at the start of spring, producing what tea connoisseurs consider to be the highest quality tea you can drink. After sipping on some complimentary American Classic Tea, I can attest to that. Of course, the tea is only part of the fun.
Over the past eight years, the event has grown into a full-fledged festival, complete with food trucks, vendors, and of course, music. This year's featured bands included local favorites Stop Light Observations, Tyler Boone Band, Luke Cunningham Band, Atlas Road Crew, Ben Fagan and the Holy City Hooligans, The Executives, and the biggest headliners in the Festival's history, The Avett Brothers, who ended the night with one of the best live performances I've ever seen. The crowd went crazy (in a good way) as they played favorites such as "Will You Return?", "Kick Drum Heart," and " I and Love and You."
buy zocor online https://bethanyhealthcare.org/wp-content/languages/new/zocor.html no prescription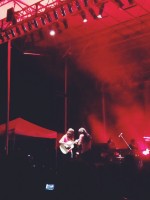 I happily chowed down on some barbeque from the Hello My Name is BBQ food truck, which was as delicious as it always is. I also treated myself to one (or three) Gamechanger popsicles from the Hometeam BBQ booth, which features their famous drink in popsicle form. It doesn't get much better than boozy popsicles on a hot day. Other food trucks and vendors included Little Star of the Caribbean, Dulce, Kickin Chicken, Red Rose Vintage and more.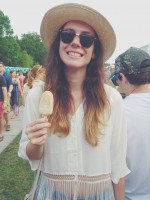 buy zofran online https://bethanyhealthcare.org/wp-content/languages/new/zofran.html no prescription
If you missed this year's event, make a promise to yourself now that you'll attend next year. And in the meantime, head to the Charleston Tea Planation. Don't forget to snap a photo of yourself in the tea leaves.
words: Daniela Weinapple
images: Daniela Weinapple + Jordan Sweeney
Posted on May 25, 2014 by admin.
Categories: Performing Arts, Uncategorized
Tags: 105.5 The Bridge, Atlas Road Crew, Ben Fagan And The Holy City Hooligans, Charleston Tea Plantation, Dulce, First Flush Festival, Hello My Name Is Bbq, Hometeam Bbq, Kickin Chicken, Little Star Of The Caribbean, Luke Cunningham Band, Music Farm, Red Rose Vintage, Stop Light Observations, The Avett Brothers, The Executives, Tyler Boone Band