I went into Sunday's performance from Hubbard Street Dance with a blank slate. All I knew about the company was that they were featured prominently on the Calhoun Street side of the old Millennium Music building. I imagine that most casual Spoleto-goers, like myself, don't have a ton of modern dance knowledge, but 'tis the season to push out of your comfort zone.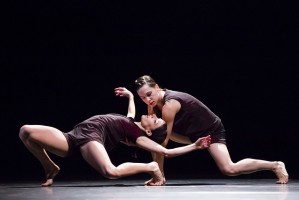 The first performance, Gnawa, was so enthralling that the viewers around me audibly "oohed" and "aahed." Set to rhythmic music with roots in African Islamic spiritual songs and rhythms, the dancers' bodies followed the thumping beats and lively tempos. The two figures in nude body suits on stage, led me to believe they were some sort of symbol for the first man and woman on Earth, or at least they rolled around the stage in a sensual manner as such.
buy tegretol online https://bethanyhealthcare.org/wp-content/languages/new/tegretol.html no prescription
The next piece, Quintett, was a bit more challenging for audience members. Set to the warbling repetition of the phrase, "Jesus' Blood Never Failed Me Yet," the dancers went through sporadic, languid movements and at times, exploded into a sequence that was interesting to watch, but left many audience members scratching their heads. It was the type of performance that leaves many saying, "I just don't get it."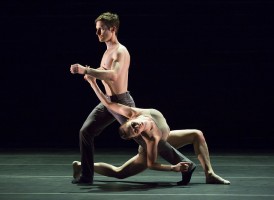 If Quintett was heavy and impenetrable, then PACOPEPEPLUTO was light and jovial. The dance, set to Dean Martin tunes, such as That's Amore, showed off the skills of the male performers as they took turns shaking what seemed to be their bare bottoms (pretty sure those were nude body suits) to the music. They were strong, graceful, and made the audience giggle.
buy tenormin online https://bethanyhealthcare.org/wp-content/languages/new/tenormin.html no prescription
The last set, Fallen Angels, showed off the skills of the women in the assemble. They played with light and movement as the eight performers were mostly synchronized for much of the piece. Many were in awe of the elegant movements of the dancers.
buy tricor online https://bethanyhealthcare.org/wp-content/languages/new/tricor.html no prescription
words: Erin Perkins
images: Provided
Posted on May 28, 2014 by admin.
Categories: Performing Arts
Tags: Hubbard Street Dance, Spoleto 2014, Spoleto Festival