We asked guest reviewer Matt Mill his thoughts on The Gate Theatre's return to Spoleto this year with My Cousin Rachel.
"The play that was billed to the Spoleto SCENE Steering Committee as a benchmark to measure what is really good theatre. While not a lot actually happened in the play, I witnessed character and plot development that I'd never experienced before"
"The impressive set design played on perspective and created the illusion of a grand main room of an old mansion. Exquisite details in the paneling and molding and perspective details that manipulated the stage space made it feel like we were in this great house…the pale gray of the entire room would cause any Charlestonian to do a double take to make sure they weren't actually inside of Drayton Hall…it was like we were sitting inside an active Drayton Hall."
buy nolvadex online https://bethanyhealthcare.org/wp-content/languages/new/nolvadex.html no prescription
"Being sucked into the stage setting form the very beginning was equally complemented by the acting. The interaction between Philip and Rachel was developed so well and delivered with such believable emotion that I felt like I was going mad right along with Philip. Being a southerner, I could understand Philip's [an Irishman] need to respect tradition and "that's just how we do things" here. This only made Rachel [an Italian] that much more honest, believable, and confusing as a character by not knowing the local customs. It was her innocence of not knowing how things worked that we began to first sympathize with her and her situation. She spoke open and honestly, which made us trust her; however, as many of the other characters pointed out, she was also quick to ask others questions about themselves – a way to avoid talking about yourself. The whole play was stacked to paint Rachel as monster who so obviously murdered her late husband, but her honesty left the audience just as confused and crazed as Philip."
buy nootropil online https://bethanyhealthcare.org/wp-content/languages/new/nootropil.html no prescription
American audiences love a resolution, and you just don't closure with this one–enjoy the mystery. These are just snippets of the raving review that Mr. Mill turned in, so make sure you get yourself some seats before they're all gone.
buy norvasc online https://bethanyhealthcare.org/wp-content/languages/new/norvasc.html no prescription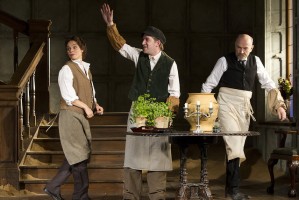 Posted on May 28, 2014 by admin.
Categories: Performing Arts, Review
Tags: Gate Theatre, My Cousin Rachel, Spoleto Festival Usa, Spoleto Opening Ceremonies, Theatre Review