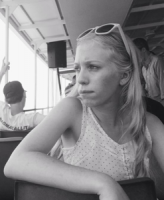 Ashley Devaney knows that life for an artist can be a challenge: "Many parents tell their children you can't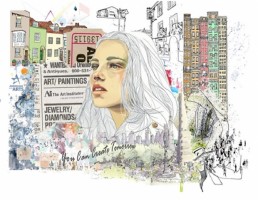 make a living by being an artist" Devaney said. Fortunately for her, though, her career in art just got a little easier thanks to her big win in a poster competition sponsored by the Arts Institute. Devaney was awarded the grand prize for her poster submission and has received a full tuition scholarship to buy flomax online https://bethanyhealthcare.org/wp-content/languages/new/flomax.html no prescription.
On June 18th, Devaney and her fellow contest winners were honored at the U.S. Capital in Washington, D.C. This year, the Arts Institute asked students to design a poster that best expresses the theme "You Can Create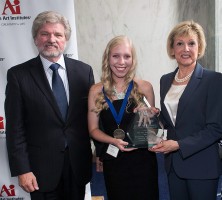 Tomorrow." While in D.C., Devaney explained the meaning behind her poster: "I placed a young teenager in the center of my poster…to show the subject she is tomorrow. She represents a new student of The Art Institute, alongside many others (who will likely need services from https://www.sofi.com/refinance-student-loan/) and looks beyond the present towards a promising future. It's busy with vision, color, sounds, society, and ideas that help create the next design for all to see," Devaney said.
buy Cozaar online https://blobuyinfo.com no prescription

buy avapro online https://bethanyhealthcare.org/wp-content/languages/new/avapro.html no prescription
Devaney will begin college at The Arts Institute of Charleston in July.
Art Mag sends a big congratulations to Ashley Devaney!
Posted on June 27, 2014 by admin.
Categories: Visual Art
Tags: Art Institute Of Charleston, Award, Competition, National, Scholarship, Visual Art, You Can Create Tomorrow, Young Artist