This Saturday, head to 1630 Meeting Street (the Art Mag office building!) for the second "Awakening" event.   Last year, participating artists were given two days to "awaken" the inside of the 1630 Meeting Street building through art, using only it's vacant interior as inspiration. This year, for Awakening II: Fieldwork, artists will be reinventing the outdoors space of the property for this all day arts experience.
A wide range of artistic disciplines will be represented, from musical performances, to site-specific installations, and more. Participating artists include Lisa Abernathy, Laura Ball, Ted Bullock, Julianne Bursinger, Rachel Clore, Deuce Theatre, Lisa Dietz, Vassiliki Falkehag, Tommy Fox, Jeffrey Havens, Jenny Horne, Alizey Khan, Gret Mackintosh, Sharen Mitchell, Kim Thomas, Patch Whisky, Sean Williams, Skein Dreamz artist Rebecca Hyatt, and Matt Wilson.
This event will take place rain or shine from 10am-6pm. It's free and open to the public, so gather your friends and check it out. Following the event will be a dinner in the field catered by Butcher & Bee.
For more information and details, visit enoughpie.org/fieldwork/.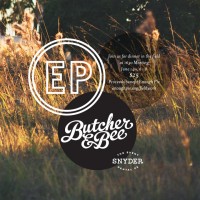 We'll see you there!
Posted on June 12, 2014 by admin.
Categories: Philanthropy, Uncategorized
Tags: 1600 Meeting Street, Awakening, Awakening Ii:fieldwork, Enough Pie