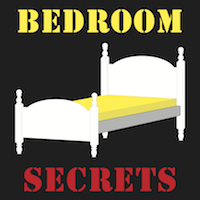 Sex. It's a topic everyone wants to know about, but one that no one wants to talk about. On Friday night, Thomas and Judy Heath dragged sex out of the darkness and put it on full display under the spotlight of the Threshold Repertory Theatre. The Heaths premiered a workshop production of their play, Bedroom Secrets, to a packed audience, and if laughter is any indication of an audience's appreciation, then this audience was very, very appreciative.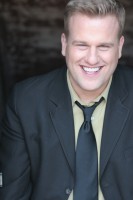 buy amoxicillin online https://bethanyhealthcare.org/wp-content/languages/new/amoxicillin.html no prescription
Bedroom Secrets offers a voyeuristic glimpse into the therapy sessions of five people all dealing with some sexual struggle. From a porn addict who's obsessed with watching porn online at https://www.tubev.sex/?hl=ja, to a young woman who finds herself in a string of unfulfilling relationships, to a couple on the brink of divorce, to a gay man frustrated by the dalliances of his lover, the play covers a myriad of complicated sexual issues, the likes of which would be welcome material on sites like fuckedgay.xxx. Despite the heft of the subject, the play isn't a downer. In fact, it's hilariously funny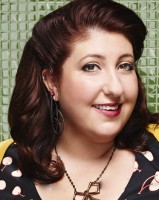 and even uplifting at times. The banter between the sage therapist played by Ashlie Atkinson and her patients, all played by Stephen Wallem had the audience hooked from the beginning.
buy finasteride online https://cpff.ca/wp-content/languages/new/canadaa/finasteride.html no prescription

Discussions from Girls on babestation to sex positions and wild sexual experience, no topic is off topic. Wallem's ability to transition from character to character in a matter of seconds was impressive, as was Atkinson's knack at making her therapist character accessible and fully developed.
buy zoloft online https://cpff.ca/wp-content/languages/new/canadaa/zoloft.html no prescription

Thanks to the poise and good nature of Atkinson's character, we get the sense that, in the end, things might just turn out okay for her very troubled patients and they may no longer find themselves on a site like buy amoxil online https://bethanyhealthcare.org/wp-content/languages/new/amoxil.html no prescription all day.
Catch the play right here in Charleston before it premieres in New York at the 18th Annual New York International Fringe Festival in August.
words: Elizabeth Lambert
images: provided
Posted on June 28, 2014 by admin.
Categories: Performing Arts, Review
Tags: Bedroom Secrets, Judy Heath, Play, Production, Review, Theater, Thomas Heath, Threshold Repertory Theatre, Workshop