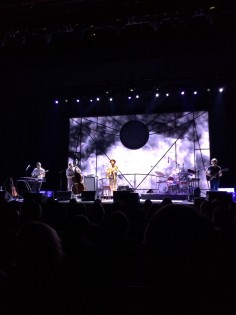 Singer/Songwriter Ray LaMontagne packed the PAC out last night, in support of his new album Supernova.
We made it to the show just in time for the man himself, unfortunately missing the opening acts, The Bell Brigade and Jenny Lewis. We heard mixed reviews on Jenny Lewis, but given our knowledge of her past pitch-perfect performances, we'll sweep those comments under the rug. The same outspoken attendees raved about The Bell Brigade, sibling-duo Barbara and Ethan Gruska, who performed with LaMontagne as well.
For a singer/songwriter, I was surprised at how "plugged in" the performance was. They switched guitars between nearly every song, and played a steady mixture of his better-known songs and pieces from the new album.
His voice is truly something to behold. It seems to hold the heaviness of a thousand sad souls in one breath, and the hopefulness of a fresh heart that has never known heartbreak in the next.
Some of the best moments though were between songs. As the crowd began to get a little more comfortable, they began calling out messages of fan-love to him, requesting songs, etc. At one point, several bawdy gals called out a song that LaMontagne replied 'I haven't played that in seven years, where have you been?' Their muddled reply prompted a totally tongue-in-cheek response, to the effect of, 'I couldn't understand that, but I hope you were saying how nice I look. That I look younger…it's true, I'm only getting younger, it's the meth…it gets a bad rap…[skipping ahead]…I better stop talking now, before I get myself in trouble.' It was such a hilarious and human moment, lovely to see someone with a sense of humor.
Local graphic designer Jay Fletcher and his lovely wife Kristen were seated beside us, which was both a treat and a reminder; earlier in the week Jay posted on Instagram images of the posters he was commissioned to print for the show–happily we were able to snag one after the show.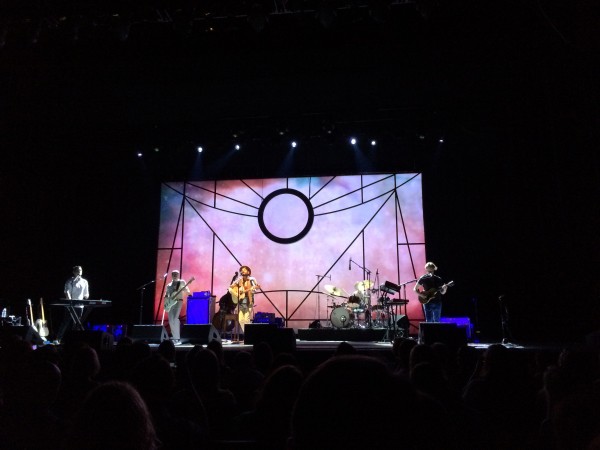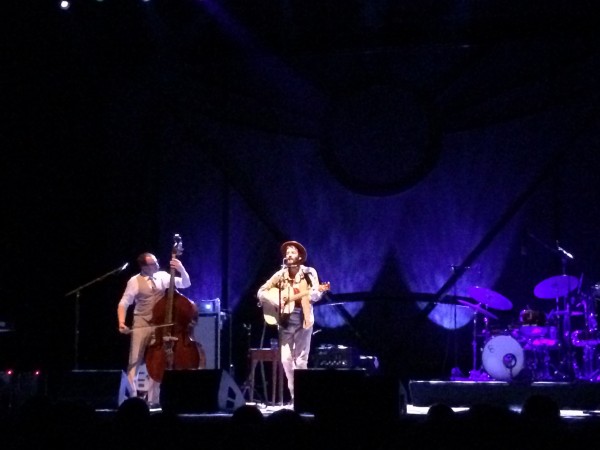 words + images: Stacy Huggins
Posted on July 17, 2014 by admin.
Categories: Performing Arts, Review
Tags: North Charleston Performing Arts Center, Ray LaMontagne