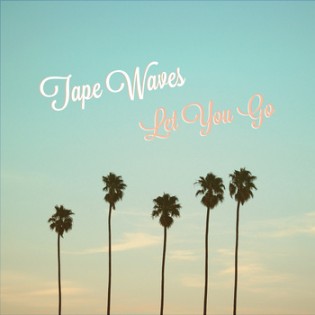 Close your eyes while listening to Tape Waves, and you can almost envision an orange and pink sunset melting into the blue of the ocean. This band is the epitome of the summertime, and as summer is slowly turning into fall here in Charleston, Tape Waves, along with a few friends, gathered to stave off the changing season and to celebrate the release of their new LP "Let You Go" on Thursday night at Redux Contemporary Art Center.
Tape Waves is headed by husband and wife duo, and Charleston locals, Jared Weldin and Kim Weldin, and their new sun-drenched LP is quickly becoming a local favorite. In "Let You Go," Kim Weldin's vocals are breathy, light, and endlessly listenable.
buy vardenafil generic https://noprescriptionbuyonlinerxx.net over the counter

The melodies buoy onward, driven by steady percussion and the well-placed chimes of keyboard and tambourine.
buy premarin online noprescriptionbuyonlinerxx.net/premarin.html no prescription

The fact that many of Tape Waves' songs sound similar doesn't much matter when you're being lulled into the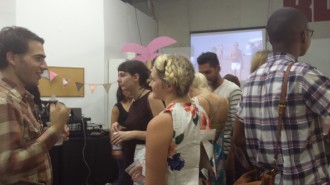 wonderful, hazy dreamscape of their music.
The party at Redux was a not just a celebration of Tape Waves, but also of Camela Guevara's visual artwork, which was on display around the perimeter of the studio. As guest snagged free cotton candy and temporary tattoos, they were also able to take a look at some Guevara's beautiful beaded textiles. The soft pastel colors of Guevara's work mirrored the feel of "Let You Go" and served as the perfect complement to the evening's soundtrack.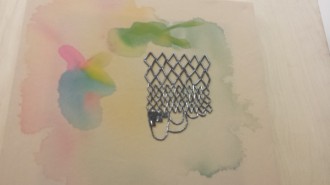 Even as summer slowly slips away this year, we'll still have Tape Waves to remind us of the dreamiest season.  Be sure to check out the band's new LP, and steal a glance at Camela Guevara's amazing art!
Posted on August 24, 2014 by admin.
Categories: Performing Arts, Review, Visual Art
Tags: Art, Bands, Camela Guevara, CD Release, Jared Weldin, Kim Weldin, Local Music, LP, Redux, Redux Contemporary Art Center, Redux Studios, Release, Tape Waves, Visual Art