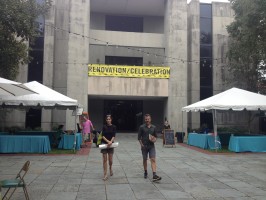 One of the most beloved art destinations in Charleston, The Gibbes Museum of Art, has decided to close temporarily for renovations. Yet the minds behind the Gibbes couldn't bear to shut the doors without a little party in the emptied halls. From dusk to dawn, Gibbes opened it's doors to the public for an all-day celebration of the arts community in Charleston!
The day began as any day should- with yoga and mediation by lululemon King Street at 9 am. After minds had been fully relaxed and opened, the celebration began at 10. Guests could wander through floors of art activities to inspire them personally and exhibits that encouraged guests to support their local arts community.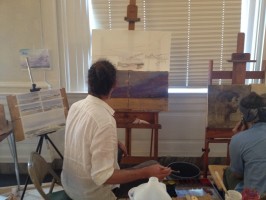 The Charleston Artist Guild featured various local pieces ranging through all types of medium. Demos were given to explain flower arrangement, fresco painting, and screen printing (by Redux Contemporary Art Studio). Further exhibiting Charleston's artistic community, was the Post and Courier's Reader's Photo Exhibit. From seascapes to children's portraits, the exhibits truly captured the heart of the Charleston community. Guests of all ages were encouraged to sign a wall explaining what art meant to them personally-a touching representation of our city's love for the arts!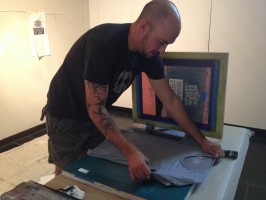 As evening settled in, the party was far from stopping. Guests had the unique experience of dancing in the Gibbe's main gallery to vibes provided by DJ Machine.
buy amoxicillin online https://cpff.ca/wp-content/languages/new/canadaa/amoxicillin.html no prescription

As the party raged on above, food trucks by Callie's Charleston Biscuits, Cory's Grilled Cheese, Jeni's Splendid Ice Creams, Roadside Seafood, Roti Rolls, Wildflour Pastry, and Sweet Cece's provided all culinary necessities to fuel the party. Holy City Brewing and Casillero del Diablo provided spirits for the party, and livened the outdoor courtyard.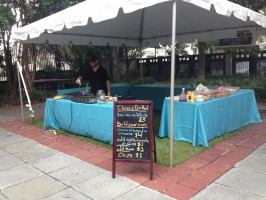 While they exited, guests
were offered a piece of the Gibbes to take home including various posters and postcards. Personally, I couldn't resist walking away without a poster, grilled cheese with apple by Cory's Grilled Cheese, and a T-shirt created by Redux Studios to support the Gibbes!
words and images: Amber Jamison
Posted on September 28, 2014 by admin.
Categories: Performing Arts, Review, Visual Art
Tags: Art, Callies Charleston Biscuits, Casillero Del Diablo, Charleston Artist Guild, Charleston Arts, Cory's Grilled Cheese, Dance Party, Dj Machine, Food Trucks, Gibbes Museum Of Art, Holy City Brewing, Jenis Charleston, Lululemon, Music, Photography, Post And Courier, Redux Art Studios, Roadside Seafood, Roti Rolls, Sweet Ceces, Wildflour Pastry