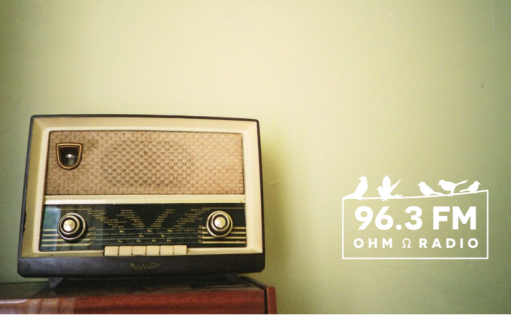 Charleston is a city built upon the foundations of community, history and sustainability.  It is also a town bursting at the seams with talent, and a unique propensity for collaboration; making it is no surprise that Media Reform SC has found a home here.
Vikki Matsis, a Media Reform SC member beautifully quotes Margaret Mead in the informational video for this non-profit grass roots organization, "Never doubt that a small group of thoughtful, committed citizens can change the world; indeed, it's the only thing that ever has."
And that is exactly what this small group has set out to do. Dedicated to the "free and accurate flow of information that (they) believe is necessary for democracy to thrive," Media Reform SC was set into motion three years ago; an idea inspired by broadcast journalist Amy Goodman's speech at the National Conference for Media Reform.
Since then, the group has applied for and secured a construction permit to bring low power programming to your FM radio dial.
buy lexapro generic https://rxbuywithoutprescriptiononline.com/lexapro.html over the counter

WOHM, Ohm Radio 96.3 FM is the result. With local support, Ohm will fill a need on the airwaves for listener-supported, non-commercial, locally-produced programming.
To help make this project sustainable, they have launched an IndieGogo campaign to purchase all the makings of your new favorite radio station: an LPFM transmitter ($2,900), an audio processor ($1,800), transmission line, mast, lightning arrestor, guy wire ($550) and the FCC required EAS (Emergency Alert System) equipment ($3,015).
With only 11 days left on they're way to uniting a diverse community of voices, they are but one antenna short ($265 to be exact) of playing a huge role in the progressive history of Charleston's media.
If you are as inspired by this idea as we are, consider making an investment of support as a future listener and help us spread the word.
For more information on Media Reform SC and the OHM Radio 96.3 FM Charleston Community Radio project check out this short video: OHM Radio
words: Lauren Park
Posted on October 17, 2014 by admin.
Categories: Preview
Tags: 96.3 FM, Art Mag, Charleston Art, Charleston Community Radio, Independent Radio, Media Reform SC, OHM Radio, WOHM