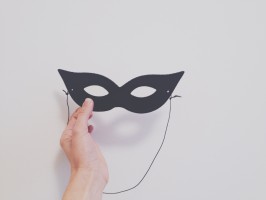 Charleston's party of the year, The Red Party hosted their final celebration last night at the Old City Jail. With the American College of the Building Arts changing locations in the near future, this year's Red Party had to be a showstopper-and it certainly was. Feather headdresses, powdered wigs, and cage skirts bustled through Magazine Street into the Old City Jail for a masquerade ball a la Versailles.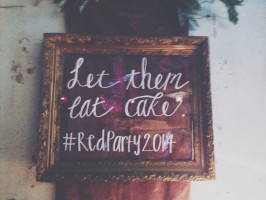 Upon entering, VIP guests made their way to the second level of the jail to gamble and snack on light bites before the party downstairs fully launched. Costumes ranged from frisky pirates to handmade gowns, but the costume participation was practically universal. VIP's were offered an exclusive selection of food and wine in the upstairs and outdoor garden lounges.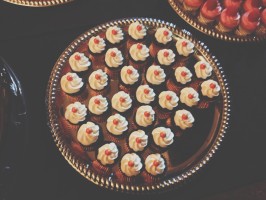 Guests wandered the outdoor section of the jail to the rhythmic elegance of Entropy Ensemble while glancing through the various hors d'oeuvres and silent auction. This year's silent auction featured hand-crafted jewelry and art pieces as well as gift certificates to some of Charleston's favorite restaurants. Small bites were provided by some of Charleston's choice eateries such as Glazed, Saveurs du Monde, Cake Pops, Twenty Six Divine, Sugar, P.I.E. , Vanilla Bean Company, MOSAIC, Duvall Express, Home Team BBQ, Basico, and Dellz Uptown. Every guest simply had to try the winning cocktail "The Red Scare" that featured the perfect amount of spice and sported (naturally) a lovely red hue.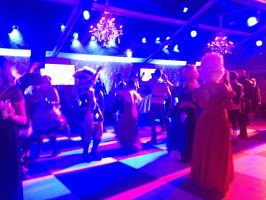 Skirts rustled onto the dance floor for the remaining hours of the party to some classical-infused dance music by DJ C. Nile and Seth G. The Red Party's final appearance at the Old City Jail had the impact we predicted:  both revolutionary and unforgettable.
words and images: Amber Jamison
Posted on October 25, 2014 by admin.
Categories: Review, Wearable Art
Tags: American College Of The Building Arts, Art, Celebrate, Charleston, Costume, Masquerade, Party, RedParty14, RedParty2014, Review, TheRedParty, Wearable Art