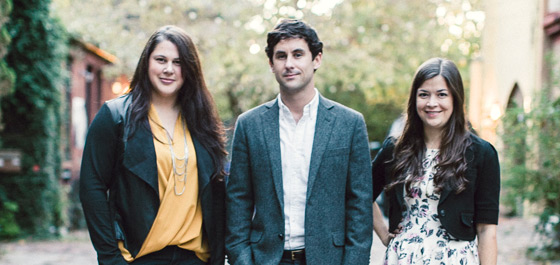 Olivia Pool, Art Mag's founder and publisher, is excited to pass the publication on to new capable hands, as she pursues new endeavors:
"When I created Art Mag eight years ago, it was my intention to simply promote the amazing local artists that were all over Charleston. It was clear that there wasn't anything specifically dedicated to them and they certainly deserved it. Since then, the art community here has grown exponentially—there are more galleries and successful individual artists here than ever before, the culinary arts have practically taken over the city with internationally acclaimed yumminess, the performing artists are oh-so-deserving of the spotlights they are in, the wearable artists have strutted forward with fierceness and grace, and the writers and poets have carved their names into our hearts. This city is alive because of these creative people who have lovingly crafted Charleston into the unique, interesting, beautiful, charming place that it is. I never doubted you, Charleston, and I'm so proud of you.
buy clomiphene online https://blackmenheal.org/wp-content/languages/new/us/clomiphene.html no prescription


As I walk down a completely new path of life, I must say, I've learned so much from you all. You've followed your passions. You've been true to your deepest desires. You've inspired me to do the same! Right now, I am excited to focus on finishing my graduate degree, as well as spending time pursuing my own personal creative passions."
Stacy and Liz have long-standing involvement with Art Mag: Liz as the Creative Director; Stacy as Editor. Both will continue their roles with the publication, in addition to their individual roles outside the magazine – Liz owns Wink Creative Studio, a boutique design firm on St. Philip Street, and Stacy is the Executive Director of Redux Contemporary Art Center.
buy zoloft online https://blackmenheal.org/wp-content/languages/new/us/zoloft.html no prescription

Matt comes to the partnership from a career in customer service and client relationships. His expertise and expansive vision for the potential of the magazine and all its services will be very beneficial to both the clients and patrons of Art Mag.
Keep a look out for additions and improvements to the Art Mag you know and love!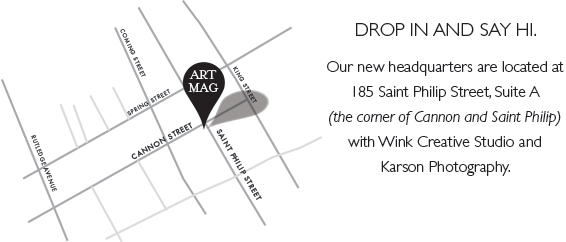 Posted on November 13, 2014 by admin.
Categories: Uncategorized
Tags: Art Mag, Art Mag New Owners, Elizabeth Bulwinkle, Fisheye Media LLC, Matt Mill, Olivia Pool, Stacy Huggins