Charleston's First Friday Art Walk was bustling with art enthusiasts as The Vendue, Robert Lange Studios, Atelier Gallery and more opened new exhibitions.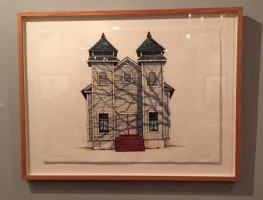 The Gibbes Museum curators Pam Wall and Sarah Arnold brought together six local galleries as they selected works from each gallery for Art on Paper at The Vendue. The exhibition is united by the use of paper, and the beauty in the exhibition is how each piece was so different from one another, but yet they all used paper as their canvas. A portion of the proceeds from the sale of the artwork will benefit the Gibbes Museum of Art.
Robert Lange Studios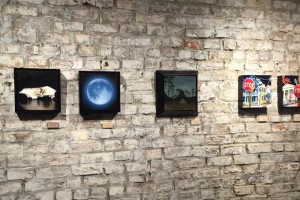 celebrated their tenth anniversary with their exhibition Ten. RLS brought together 24 of their past and present artists to create 10 x 10 inch works. These small paintings were hung in an eye level horizontal row each displaying the unique style of each artist in one size. The large crowd and balloons in the entrance way created a lively atmosphere for their wonderful accomplishment.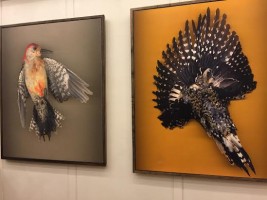 Atelier Gallery opened their Wildlife exhibition, paying homage to SEWE's return this weekend. The show's subject matter includes all things wildlife, from deer, fish, and shotgun shells, to hunting hounds, birds, and shrimp boats, that reflect the interests of the Southeastern Wildlife Exhibition. These paintings and sculptures brought the outside indoors.
For more information about these exhibition openings
theartmag.com/event/robert-lange-studios-ten-year-anniversary-exhibit-ten/
theartmag.com/event/gibbes-museum-presents-art-on-paper-exhibition/
theartmag.com/event/atelier-gallery-celebrates-sewe/
Posted on February 10, 2015 by admin.
Categories: Review
Tags: Art Walk, Atelier Gallery, Charleston Art, Gibbes Museum Of Art, Robert Lange Studios, SEWE, Southeastern Wildlife Expo, The Vendue