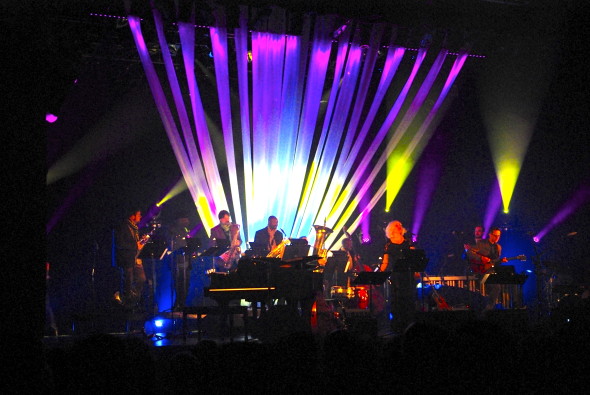 The 2nd annual Groundhog Day benefit concert at the Charleston Music Hall last night was full of musical magic and intrigue.  Gifted puppeteer Will Schutze opened the show with a marionette dance and song medley and the curtain opened on a fabric-draped stage with musicians and instruments cloaked in lights.  For the next three hours there was a nearly seamless progression of knockout performances, a real thrill ride for jazz-lovers, with a bent for Americana and Latin flavors.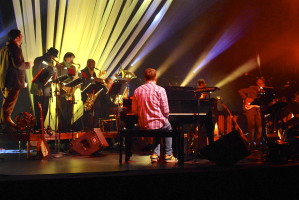 Musical mastermind Bill Carson put together a carefully curated and enthralling program of old and new songs written by many of the local musicians on stage or culled from his archives of personal favorites.  He tweaked arrangements to weave genres together (let's throw some banjo in that one!) or build tension. Joel Hamilton's now-iconic "Tourniquet" was a reprise from last year, but with noticeable changes and a twist at the end that made it oh-so-satisfying.  What Carson does with mood is brilliant.
When Owen Beverly, Lindsay Holler, Jonathan Gray, and Nathan Koci covered Uncle Walt's Band's "Don't You Think I Feel It Too," it was as if the heavens opened up.  Apologies to anyone who was not there.  It seemed that nothing could top that, until Joel Hamilton and his wife Stephanie Underhill came out and sang a hauntingly beautiful version of Joni Mitchell's "Cactus Tree."  My heart grew three sizes.
There is an elegance and excitement at these Halsey Institute benefit concerts that is almost unparalleled.  Mark Sloan and Co. do it again…you can put down the pixie dust and heartstrings, 'till next year.
words and images: Dee Dee Arthur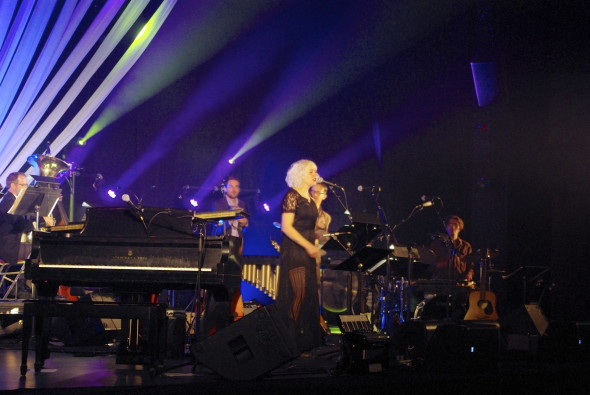 Posted on February 1, 2015 by admin.
Categories: Performing Arts, Review
Tags: Bill Carson, Charleston Music Hall, Dee Dee Arthur, Groundhog Day Concert, Halsey Institute Of Contemporary Art, Joel Hamilton, Jonathan Gray, Lindsay Holler, Live Music, Mark Sloan, Mr. Bonetangles, Music Review, Nathan Koci, Owen Beverly, Rachel Kate Gillon, Review, Stephanie Underhill, Will Schutze